Celebrating Diversity with Migrant Coffee and the Nike x Patta Air Max 1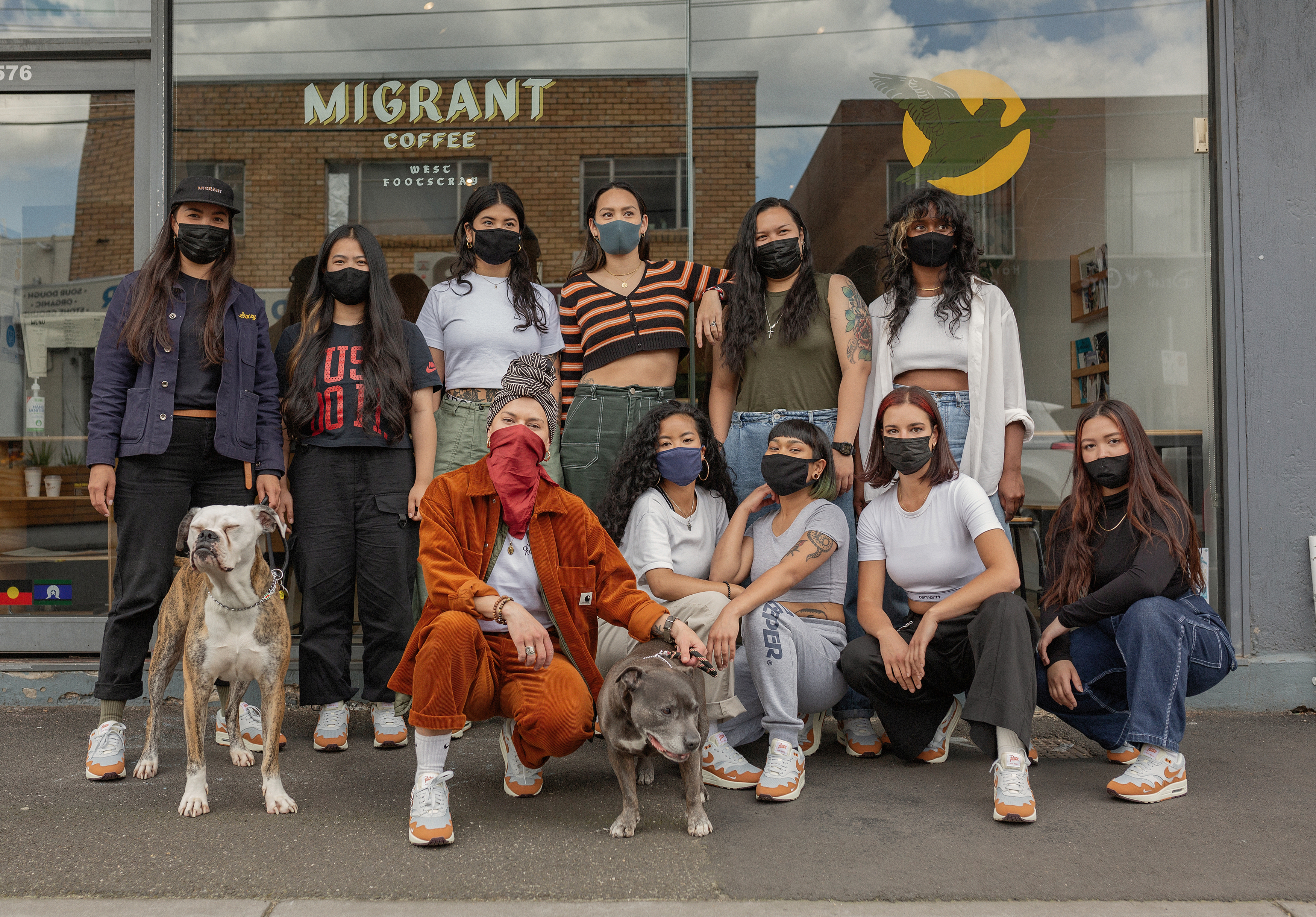 An industrial neighbourhood of converging cultures, West Footscray in Melbourne's inner west is proudly defined by its diverse migrant communities. Since opening its doors in October 2019, Migrant Coffee has become a hub of conversation and caffeination.
Founded by best friends Melodee Malazarte and Stacey Earsman, the pair pooled their worldwide travel experience, love of hip hop culture and entrepreneurial drive to create a cafe in tribute to their Filipino and Thai mothers. That tribute lays the foundation of the business to provide a community space where everyone can feel welcome, share and connect through food and culture.
To celebrate this diversity in conjunction with the release of the Nike x Patta Air Max 1 we asked one of the founders, Melodee a.k.a "Melo" some questions about life and the importance of this community space: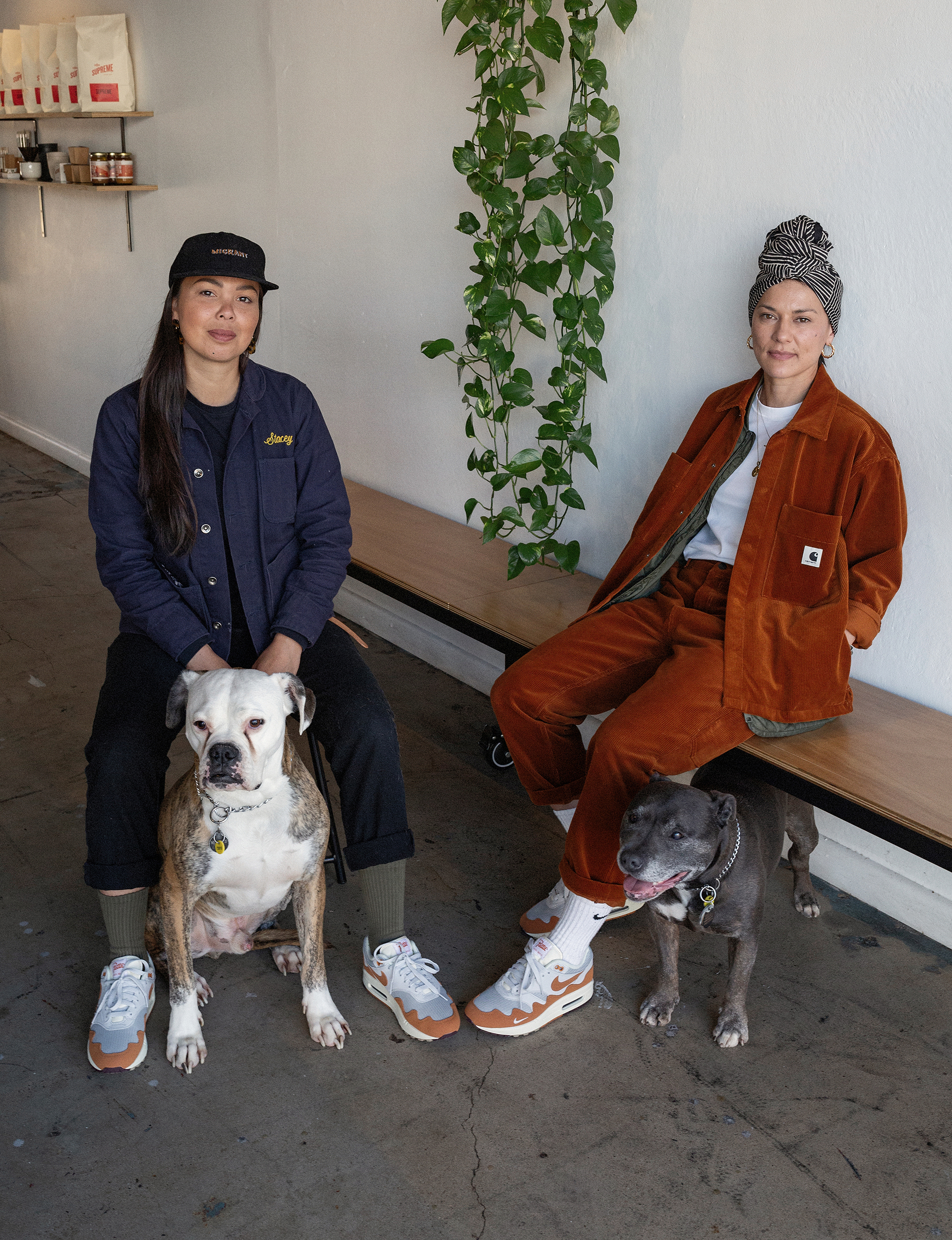 Supply: What's your daily caffeine intake?
Melo: I haven't had a coffee since 2003, but whatever is in about 3 teas daily.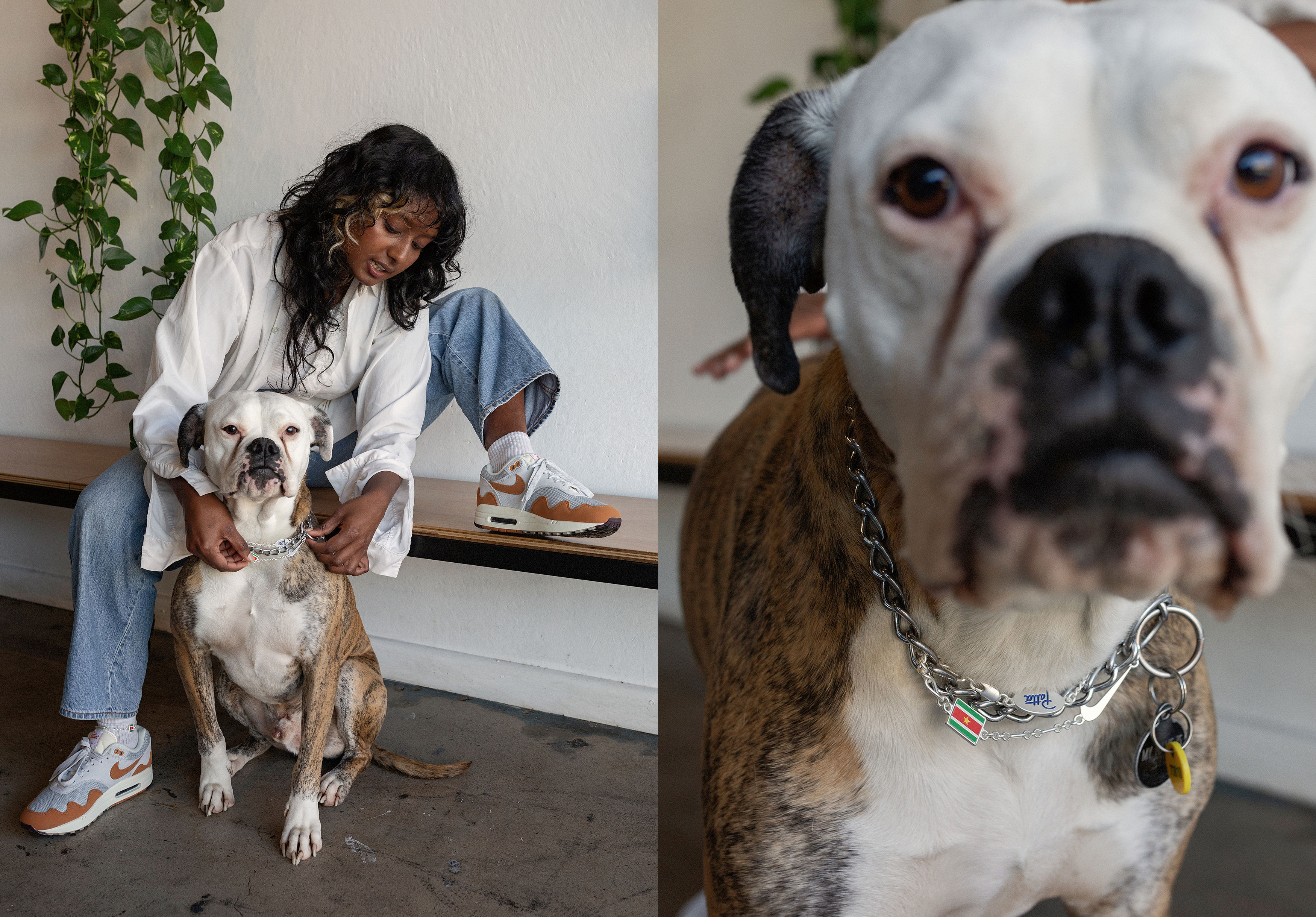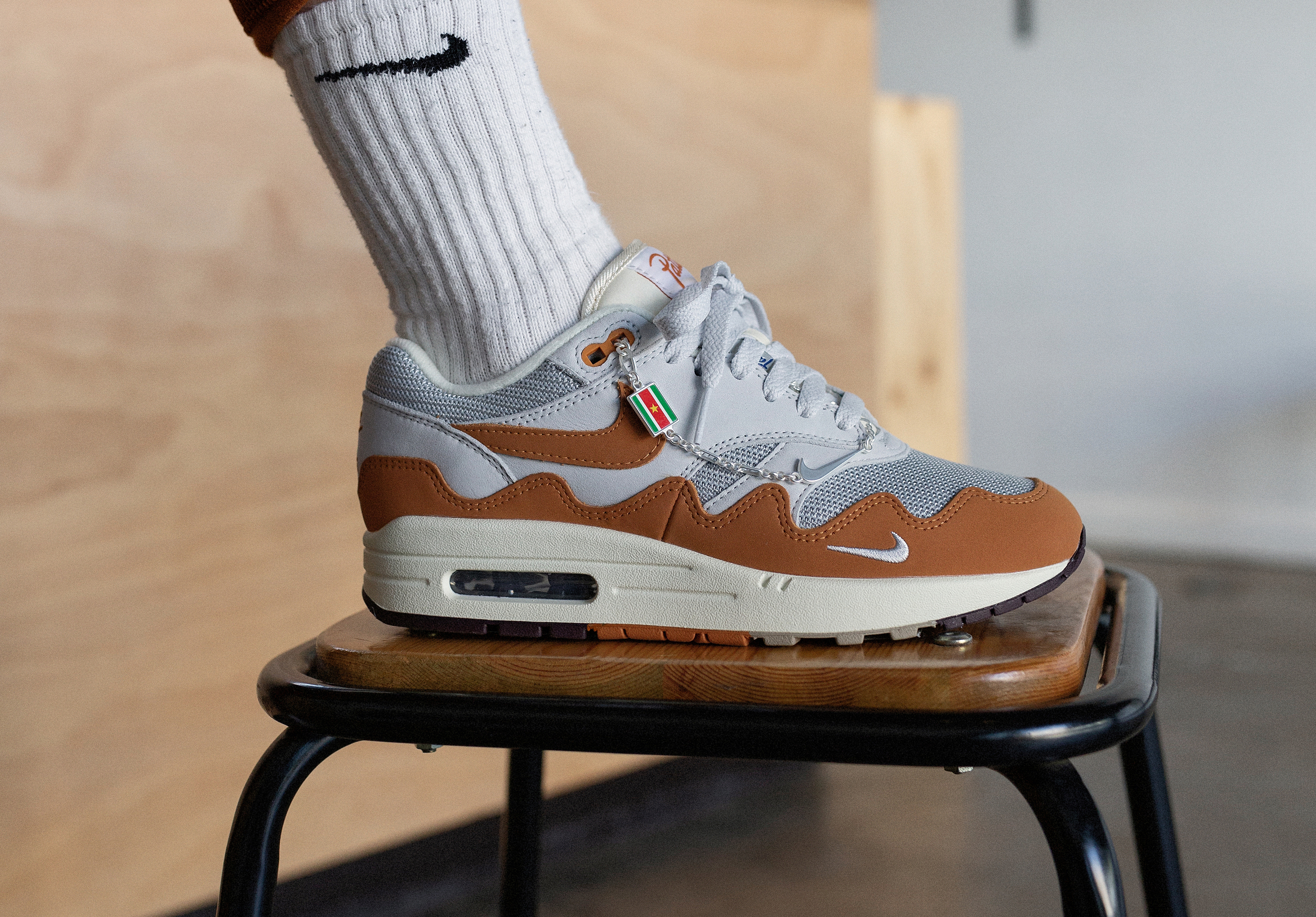 Supply: Considering travel, music and streetwear has always been very much part of your DNA - was there ever a time where your world's collided?
Melo: All the time. When I travel I always seek out the most local experience by connecting with bboys/bgirls and artists. I was in The Netherlands to DJ at The Notorious IBE festival as my good friend Aruna from HipHopHuis had programmed a block party for our crew Heartbreakerz to host. I remember it was 2015 as I was working at Carhartt WIP in Melbourne at the time and when we got into Rotterdam Aruna was rocking a Patta x WIP 'Wild At Hartt' vest that I loved. Also shout out to Aruna for also introducing me to Surinamese food! 
After the festival I caught the train to Amsterdam with New Yorkers artist/muralist Alice Mizrachi and my crew mate Big Tara. I wanted to check out the Patta store so when we got there Alice asked one of the shop boys if Gee was in. For a second I thought she was just being very New York haha but that NY-AMS connect is strong! We ended up linking with some of the Patta crew that night and hanging out like locals. That trip comes to mind as everyone was so welcoming and since then I often reference how HipHopHuis and Patta move using art, culture and community as their foundations.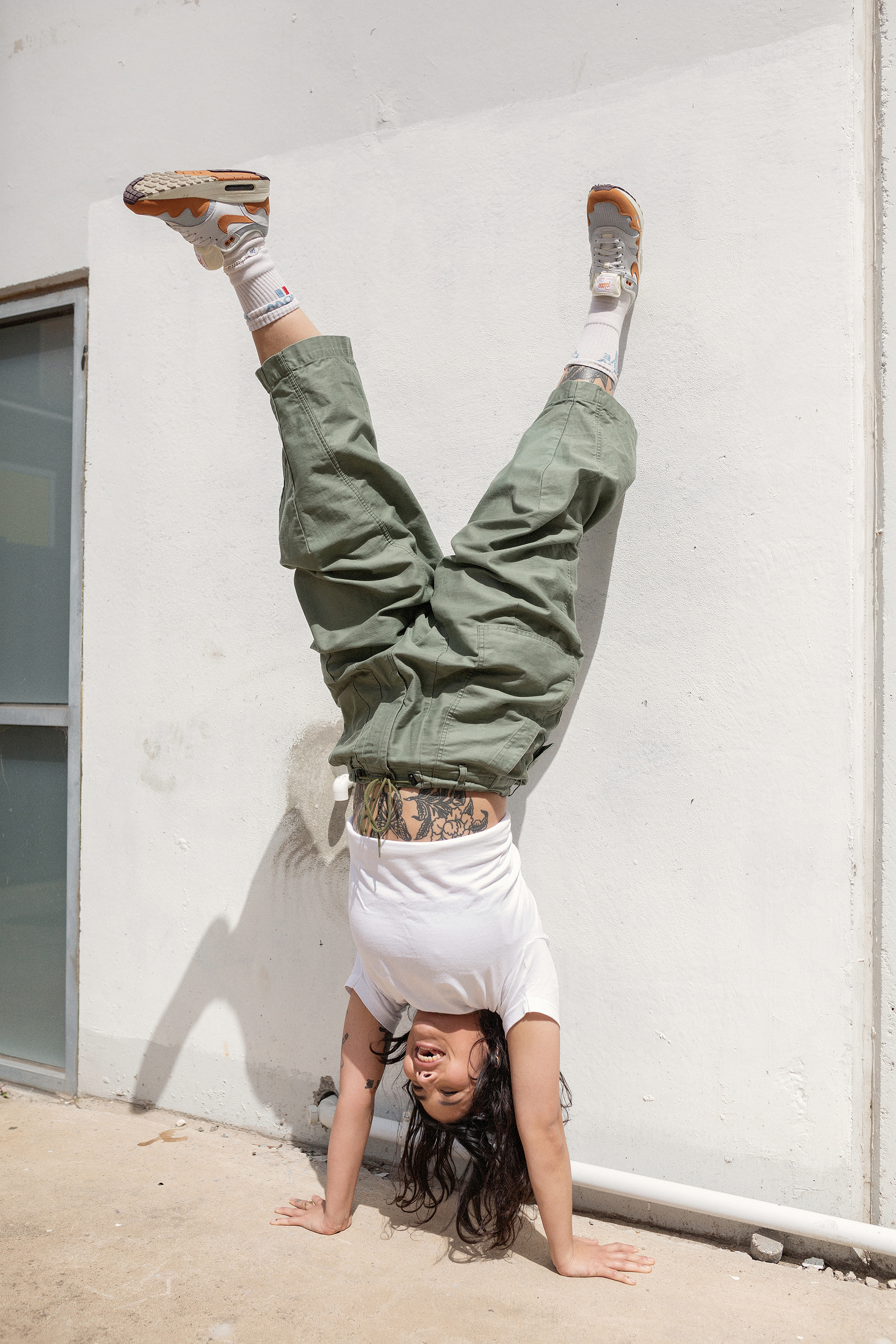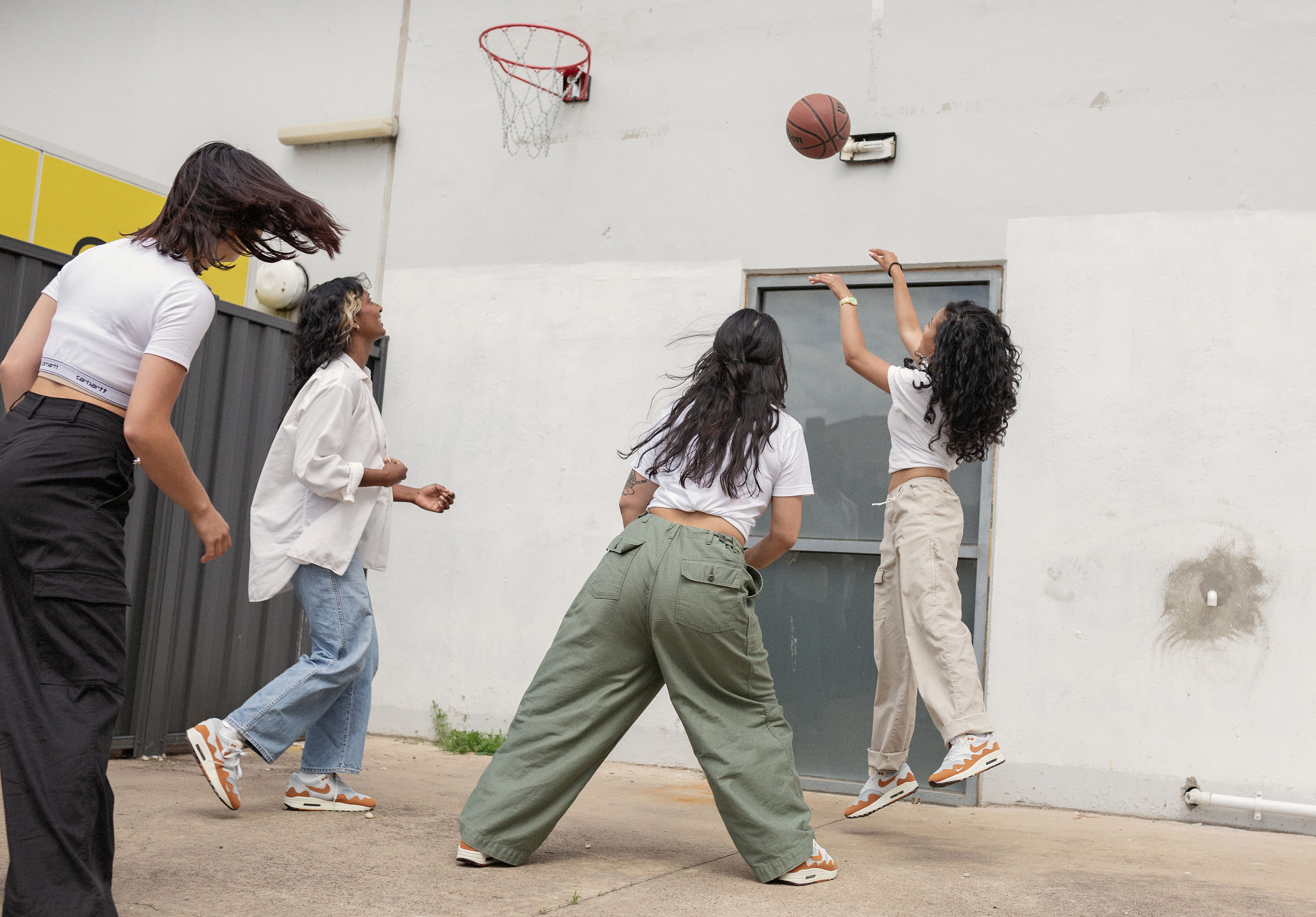 Supply: Being a pretty seasoned set of vagabonds - Would you say the landscape has changed much in terms of inclusiveness vs exclusiveness?
Melo: For sure. The internet is changing that fast, for the better. We only focus on being inclusive. Businesses that operate on exclusiveness are one of the reasons we exist as a space. A lot of doors have been closed to us so we keep ours open for everyone.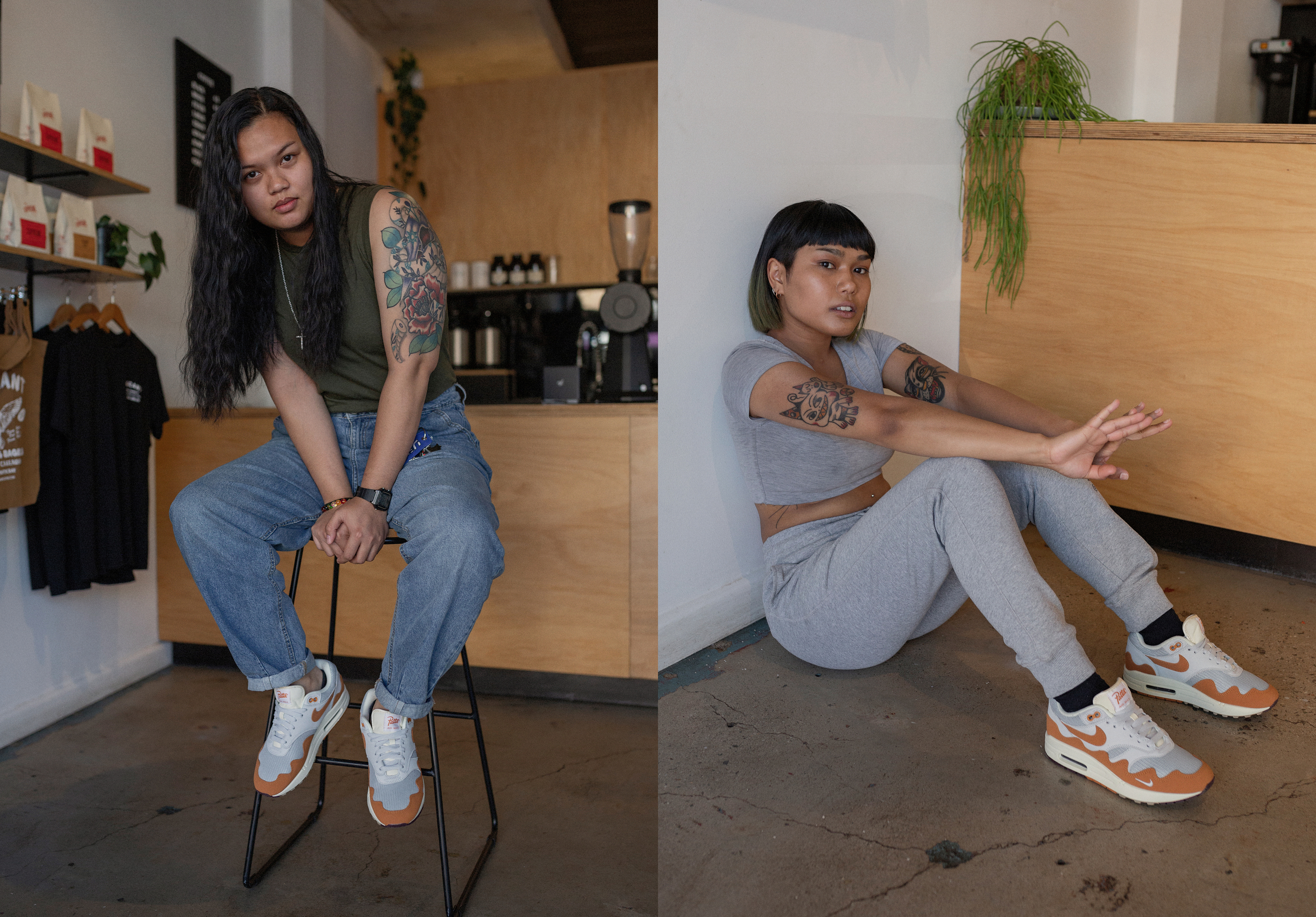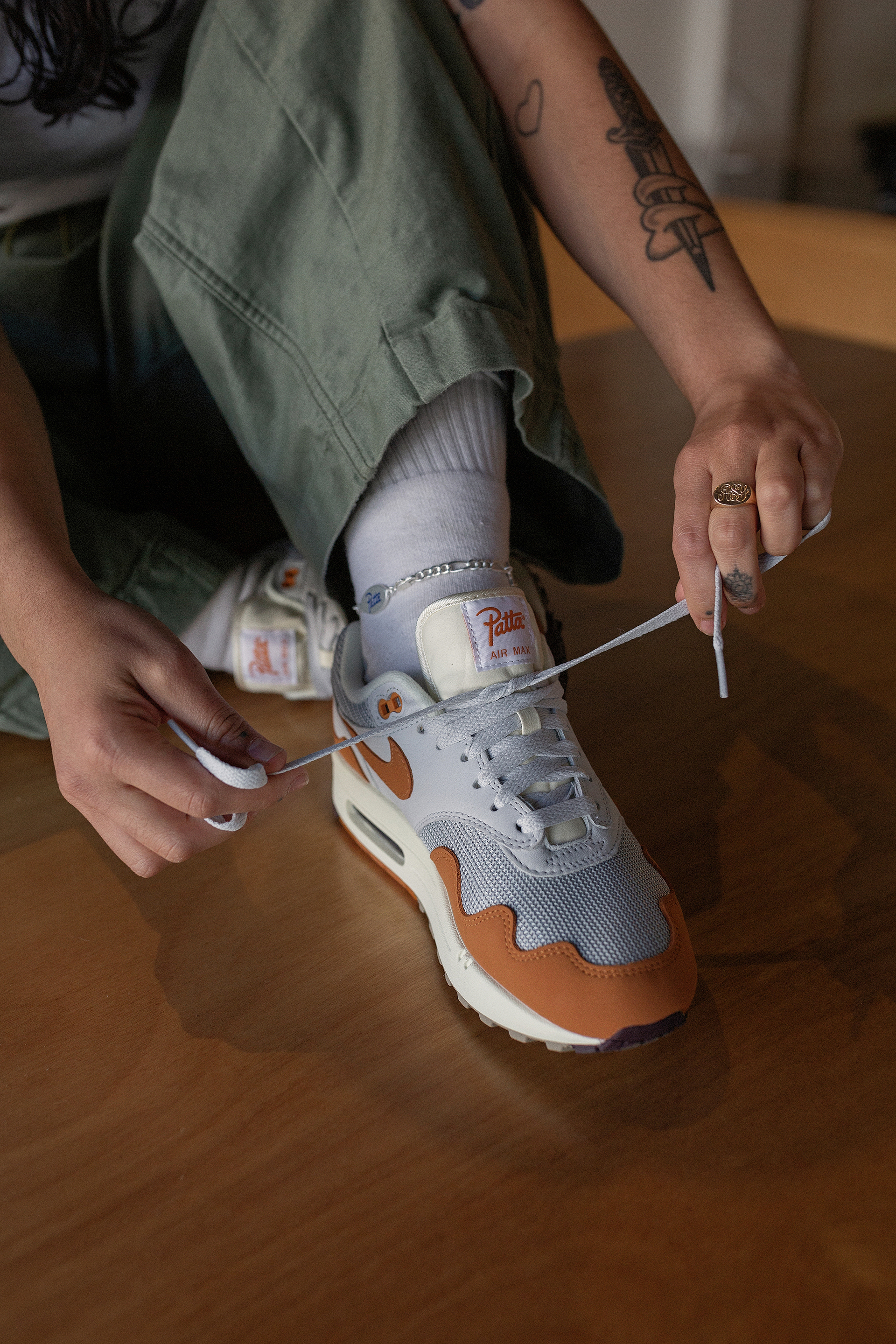 Supply: The Migrant ethos is pretty inspiring — How has your diverse cultural backgrounds and upbringing influence how you run your business?
Melo: It's everything. I grew up in country Queensland with my Filipino mom in the 80s and 90s - the cafe is a dedication to her. Stacey is of Thai and Maori heritage born and raised in South Auckland and as team of predominantly women of colour we also have common experiences relating to how the world perceives us. Everyone brings their own valuable story and culture to the space - acknowledging that is a super power for us.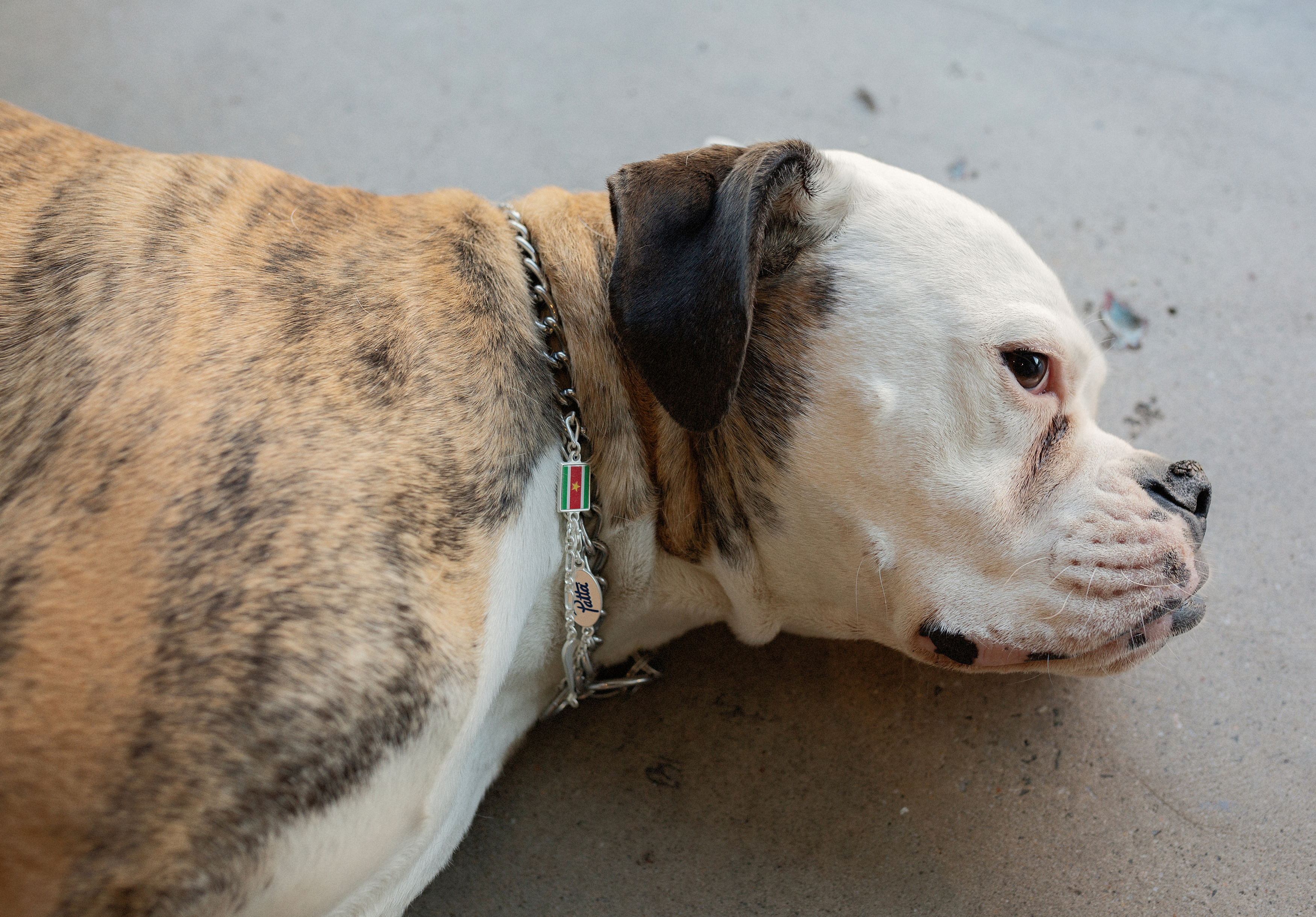 Supply: The pandemic has been a pretty big tester of resiliency huh? How has it impacted the way you do things as a cafe and community?
Melo: We only experienced 5 months of trade before Covid, so we've operated with lockdown restrictions more than we have without. We remained closed for longer than required last year - we didn't see a soy latte as an essential item so we took the L as a business in the hopes of protecting people in the area. The whole team lives and works in the west so we really do make decisions that we want to be good for the community.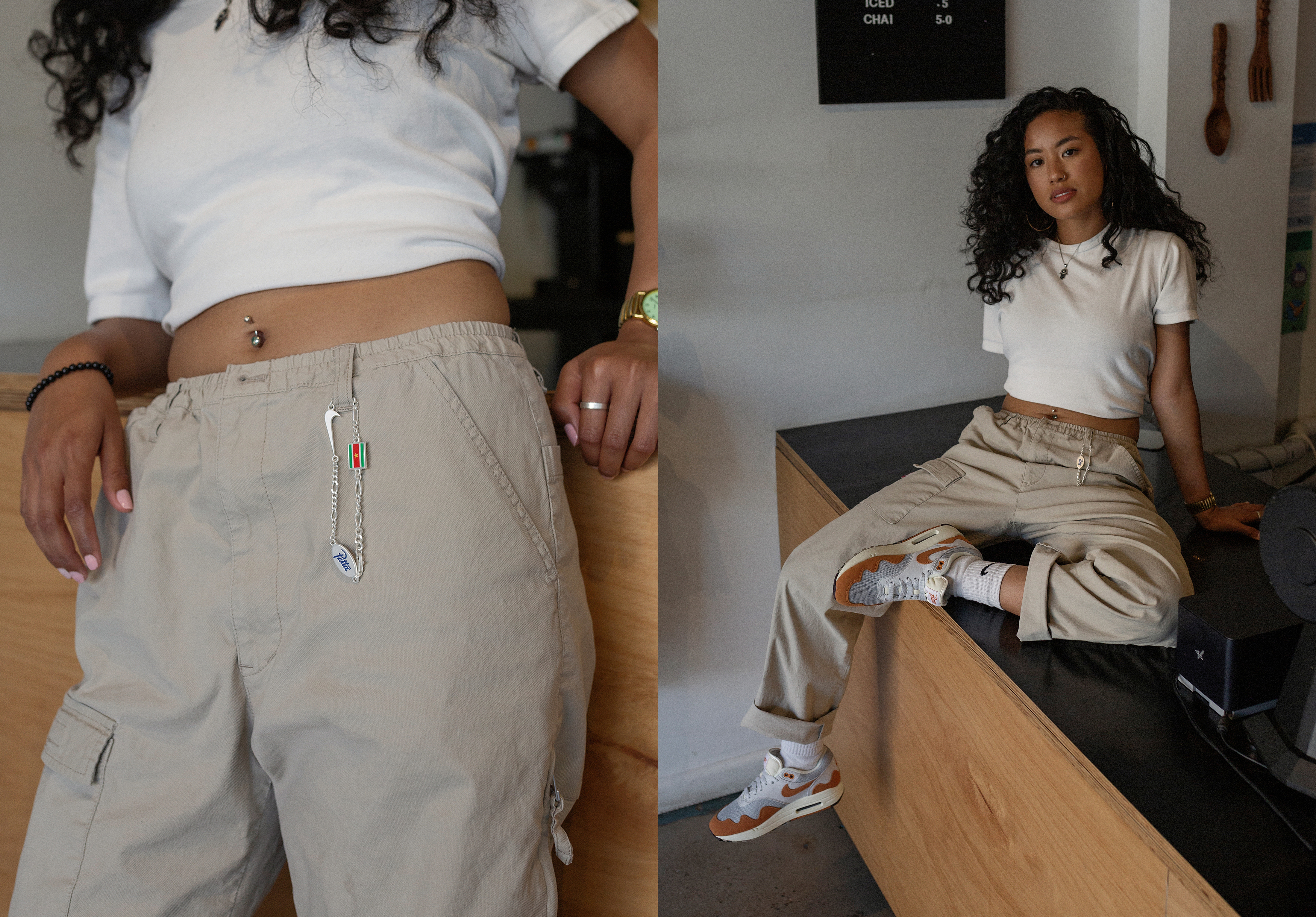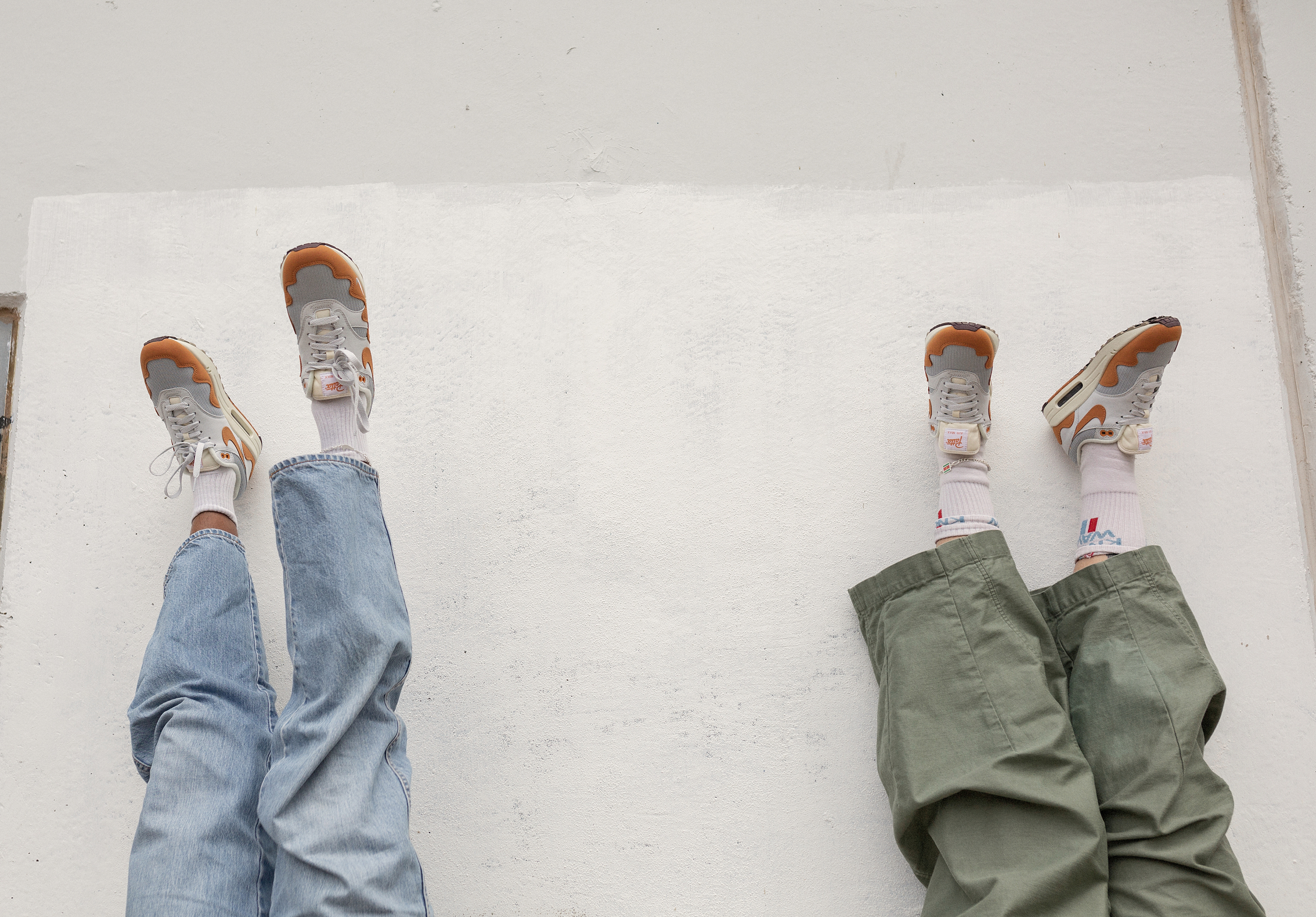 Supply: So give us the.. how it started vs how its going?
Melo: When we first opened, the shop was staffed by just myself and one barista. We only intended to be an indoor 22 seater and we didn't have a kitchen - just one toaster grill mounted above 80cms of bench space behind the service counter. We were open 6 days a week and at 6am every morning I'd ride my bicycle or motorbike to Footscray Market and stuff a Carhartt roll-top backpack to capacity with fresh produce and deli-goods to make bagels. We could barely convince the bagel wholesaler to deliver to us as we couldn't meet their minimum order. The day we sold 24 bagels I was so stoked cos I thought we were killing it. 
Now we only open 4 days a week for work/life balance and have a whole team of amazing women, three of which are the engine room of the business, smashing out up to 300 bagels in a day. The baristas definitely have their hands full with takeaways and our now 80 seater cafe including outdoor dining. There's more bench space in the actual kitchen but the funny thing is we still do all those bagels with that one piece of equipment, the trusty grill toaster.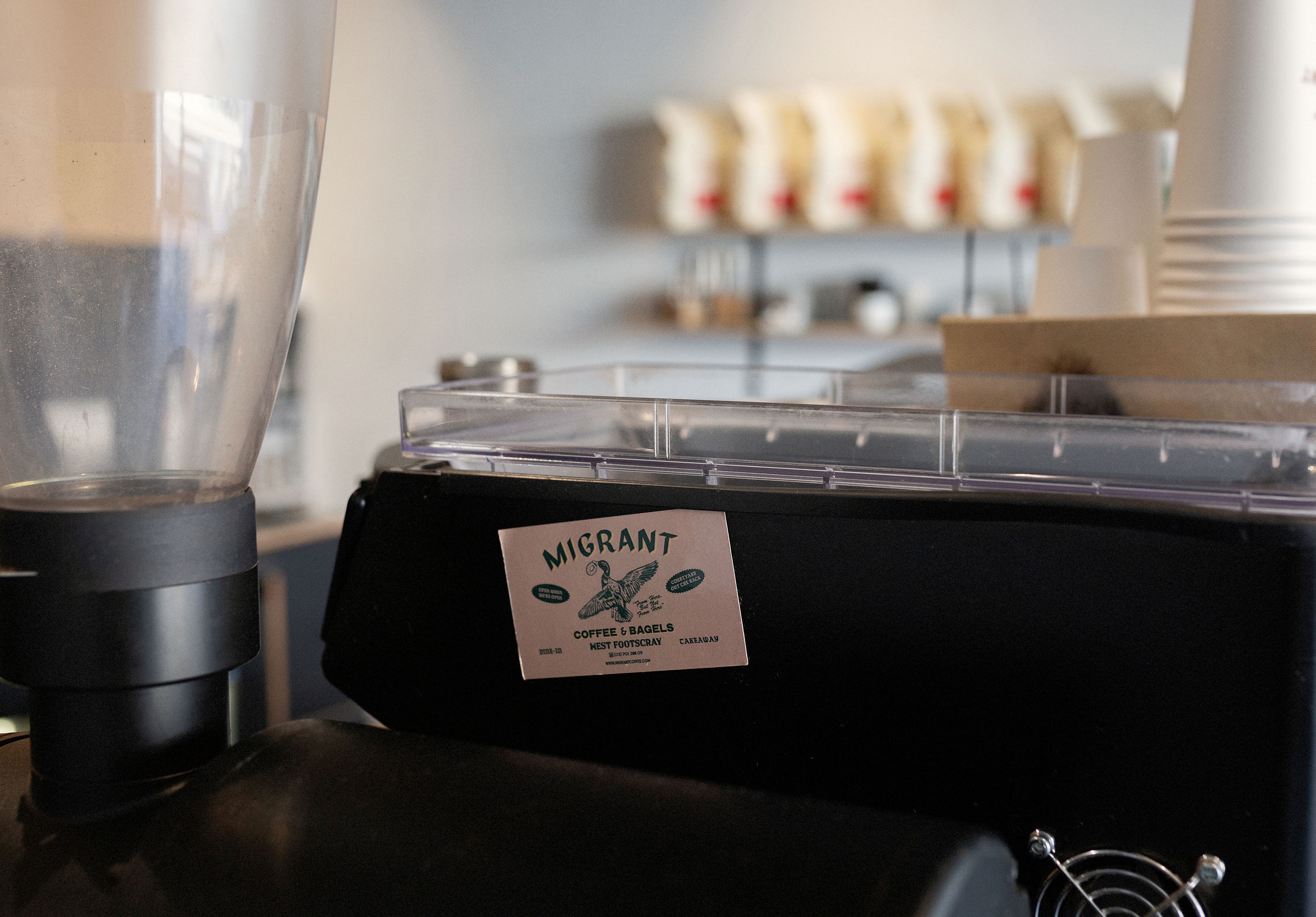 Supply: We were recently awarded "The most locked down city in the world" how have you navigated momentum and productivity through this time?
Melo: The upside to the Lockdown of Eternity is that we've been gifted this time that otherwise we'd never have, so we do our best to make the most of it everyday. Stash and I hype each other up constantly - our excitement to build something together never wavers so the momentum is always there. Having said that, a non-stop approach obviously doesn't suit everyone; lockdown fatigue is real, so we make sure to check in with the team regularly to see where everyone's at.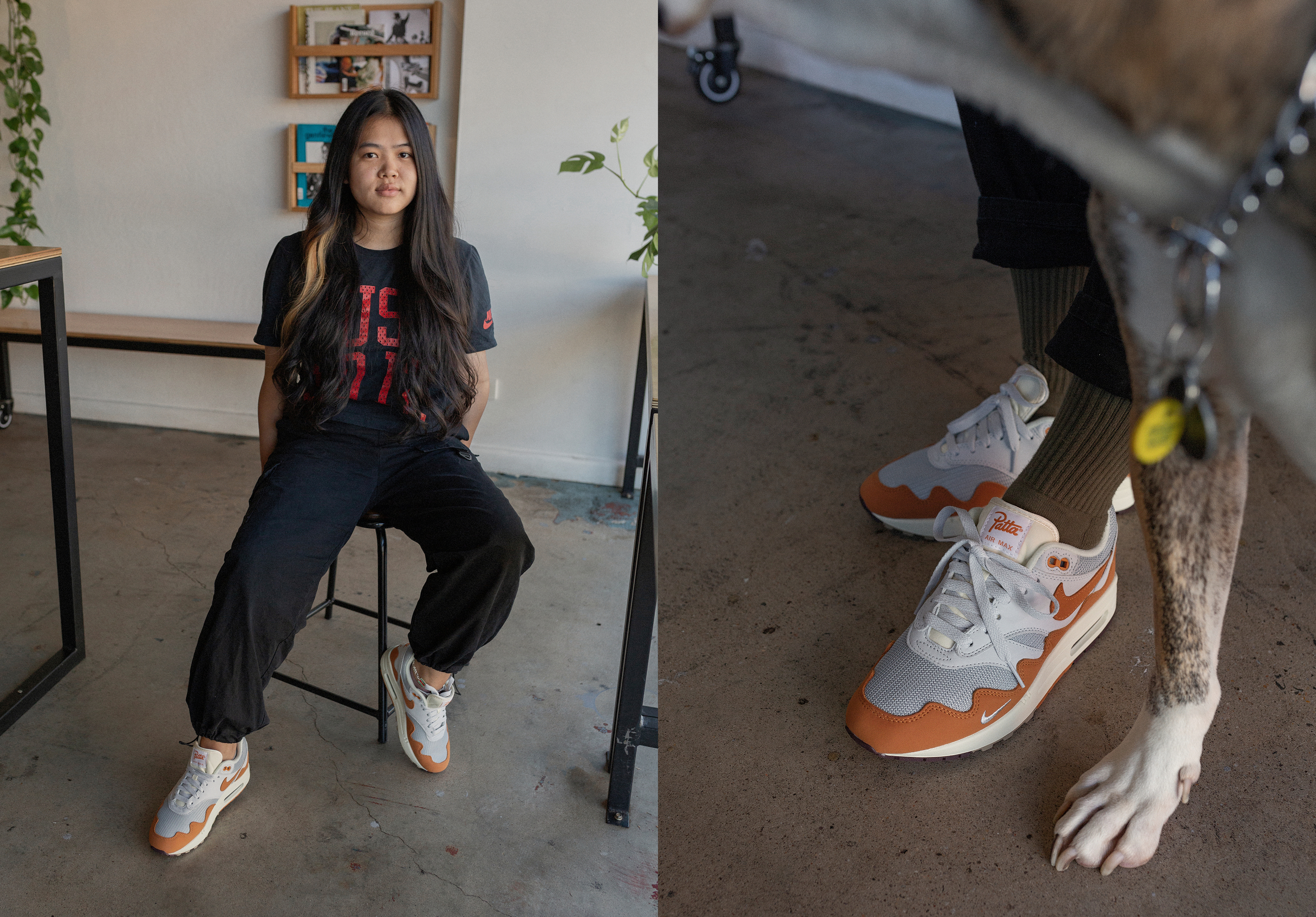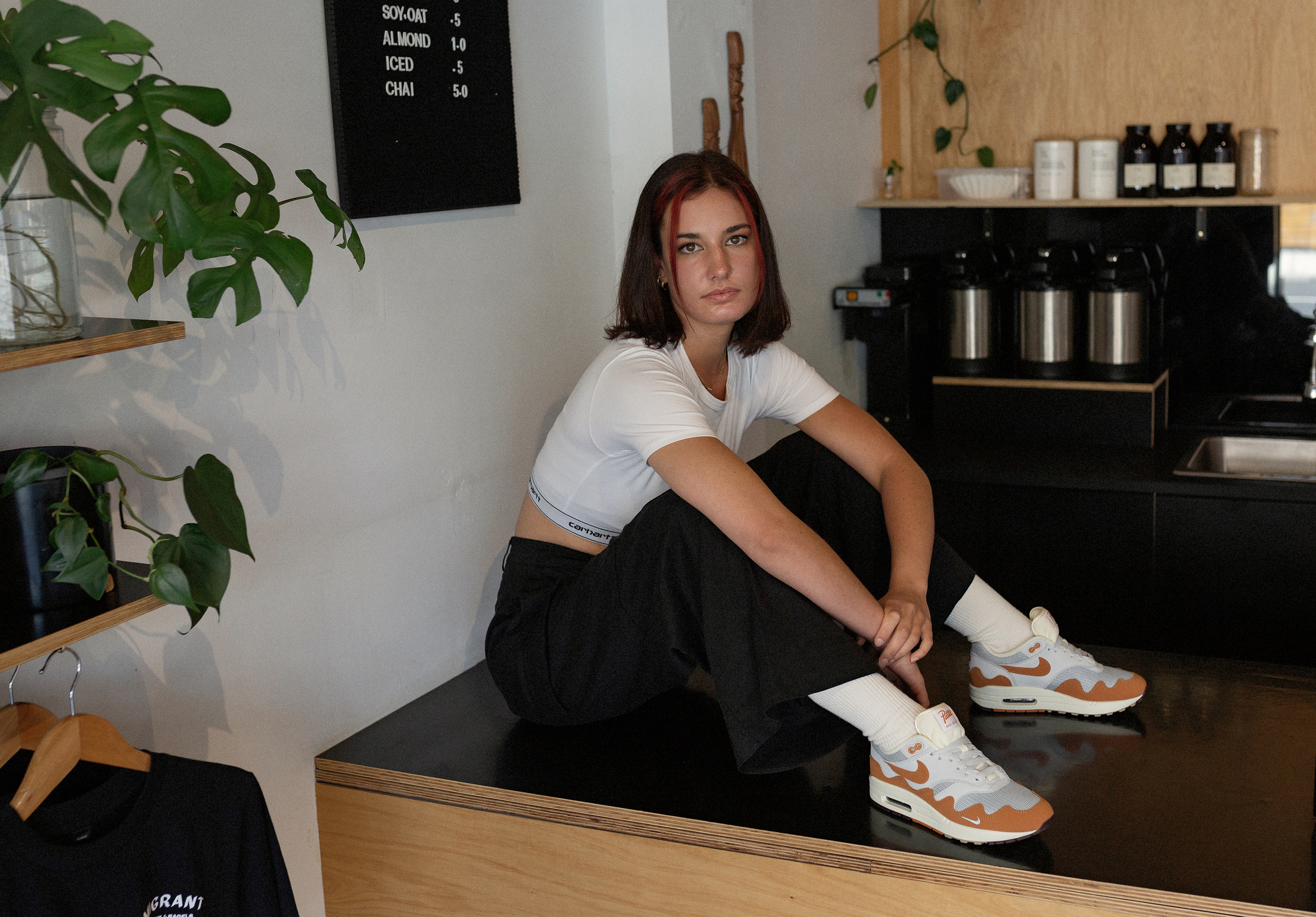 Supply: What was the future plan for the Café pre-lockdown and what is the plan post-lockdown?
Melo: They're the same plan - for Migrant to be the cultural hub of the westside (in Melbourne). We just adjust depending on the restrictions and keep it moving. We had to learn how to operate more online and reimagine what events look like during Covid, but essentially the same plan remains.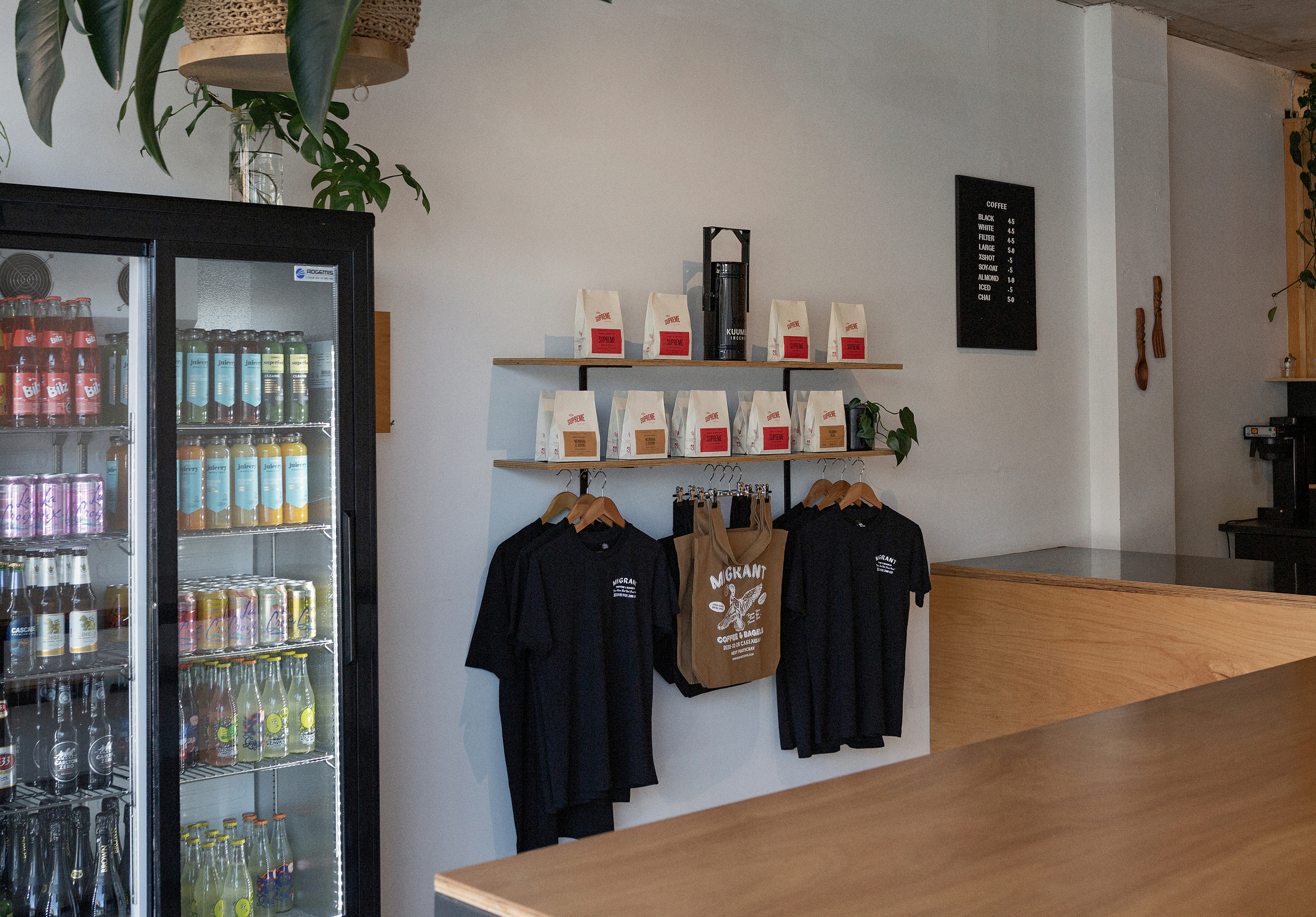 Supply: You seem to be surrounded by such a positive and diverse community, how do you think people can help to build more support for equality and inclusion in the industry?
Melo: Listen to young people.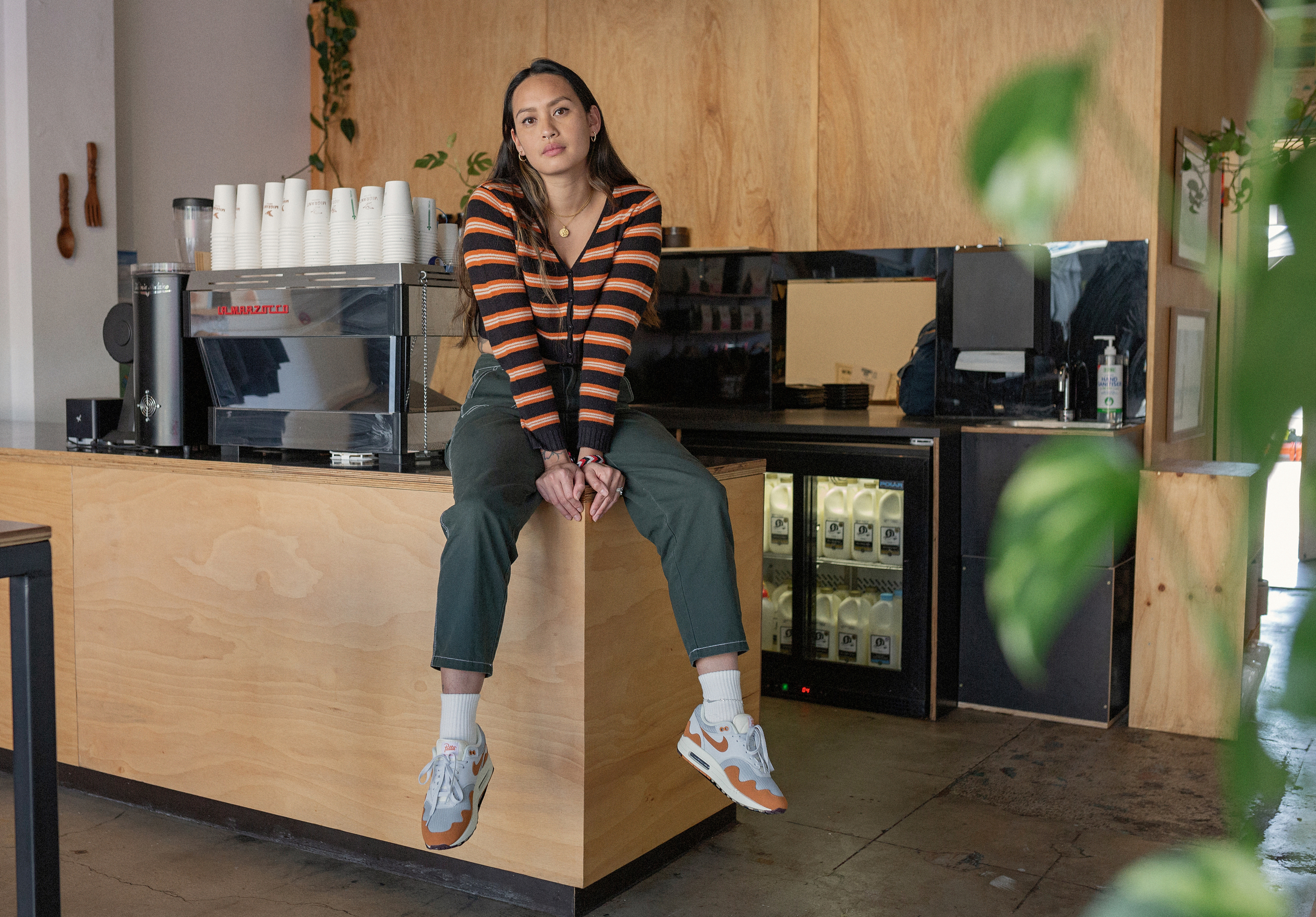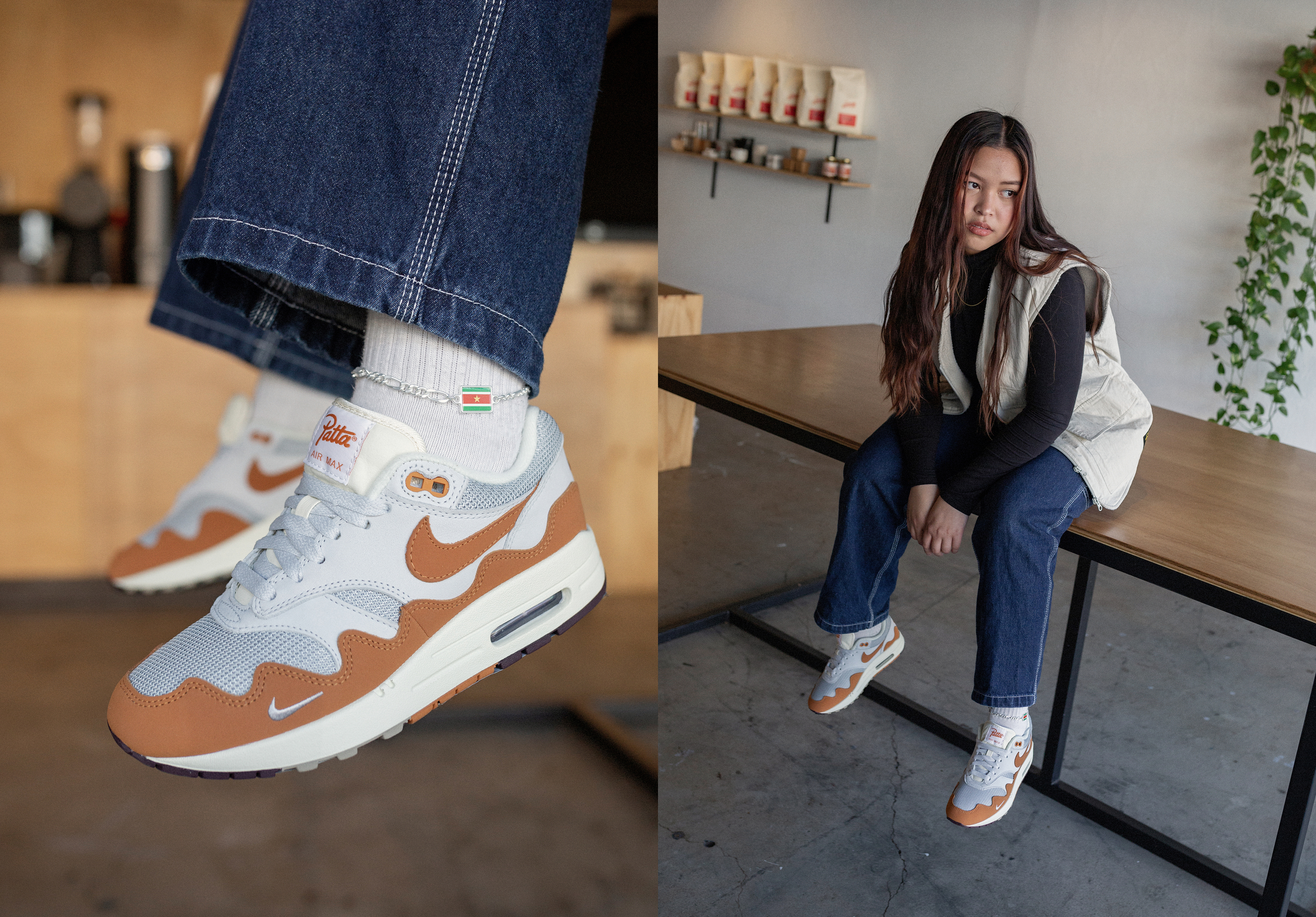 Supply: Over the past decade the Australian cafe industry has transformed immensely. How do you think we have redefined what coffee is and can be to the people?
Melo: We try not to pay much attention to what's happening in the industry. We just know that good cafes is what makes Melbourne one of the best cities to live in so we use ours as a space to create something meaningful.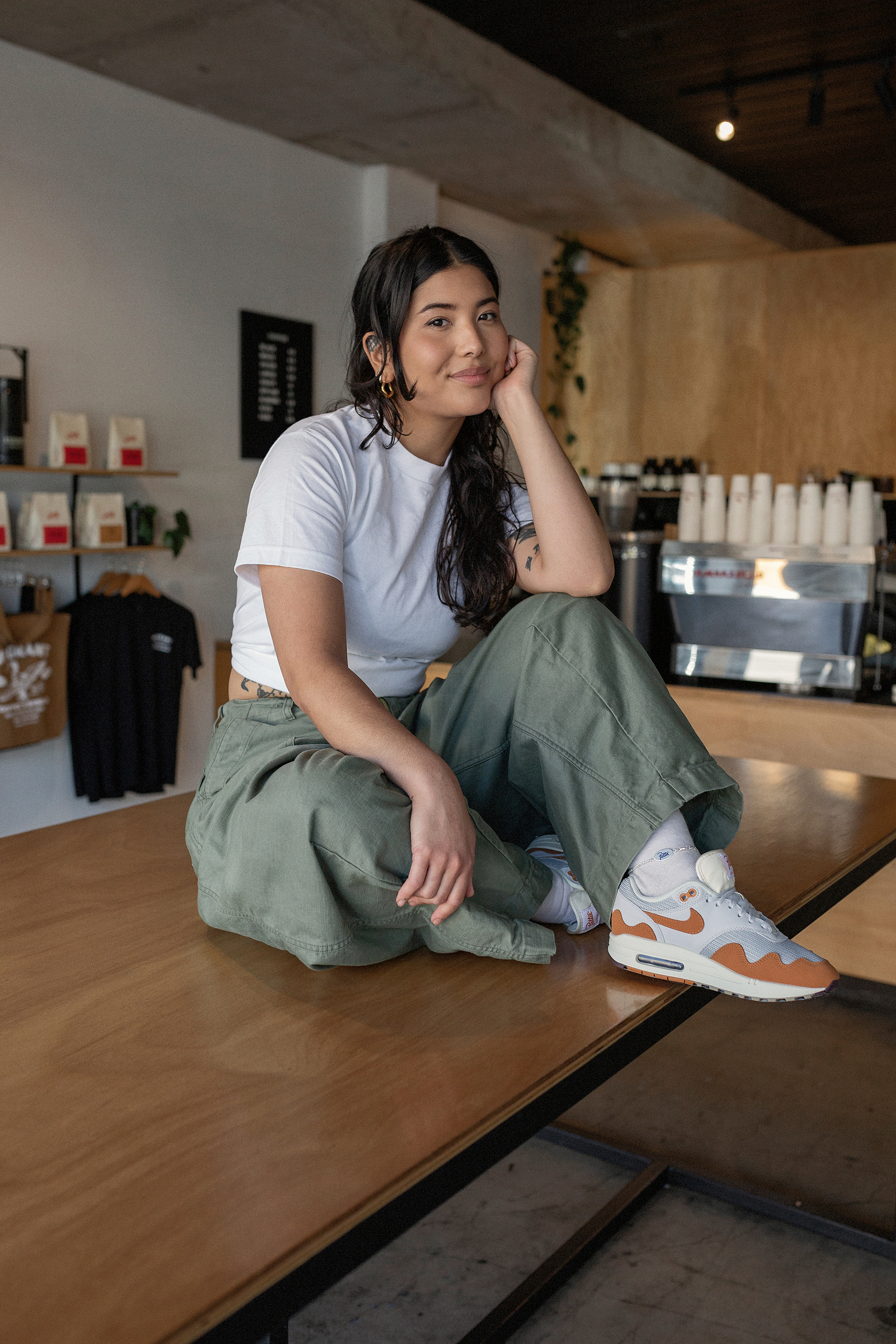 Supply: You're one of the best dressed cafe's we've been to.. Any stand out brands that you're into?
Melo: Thank you! In terms of what you'll catch the team in when you visit the shop, our womens merch is by Home Pacifico, and Carhartt WIP is definitely the unofficial team uniform. Clothes get trashed in a cafe, so hardwearing clothes make sense. I worked at Carhartt WIP for years and Stash and I have been rocking it since we started breaking in the early 2000s so naturally it's a part of our shop style.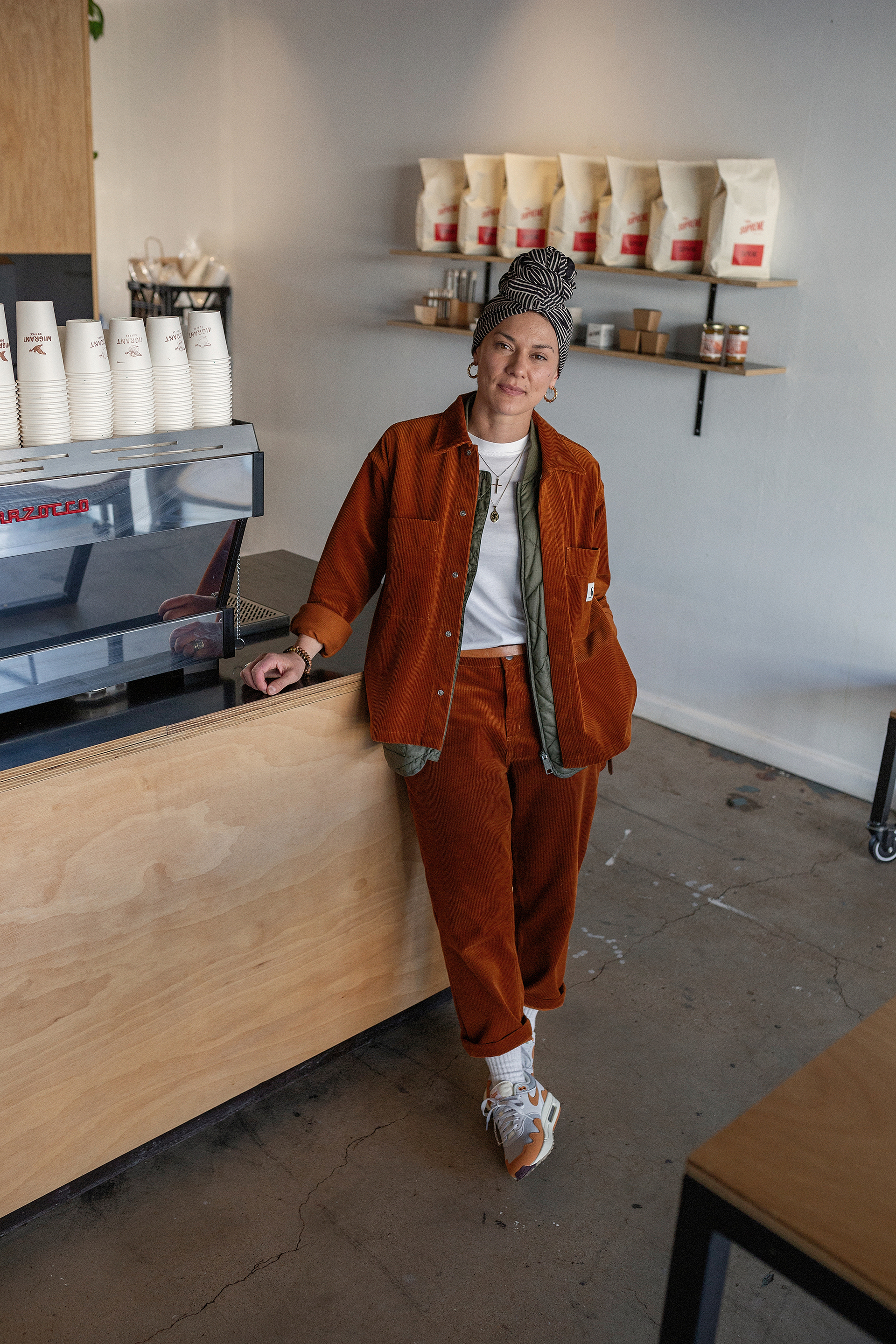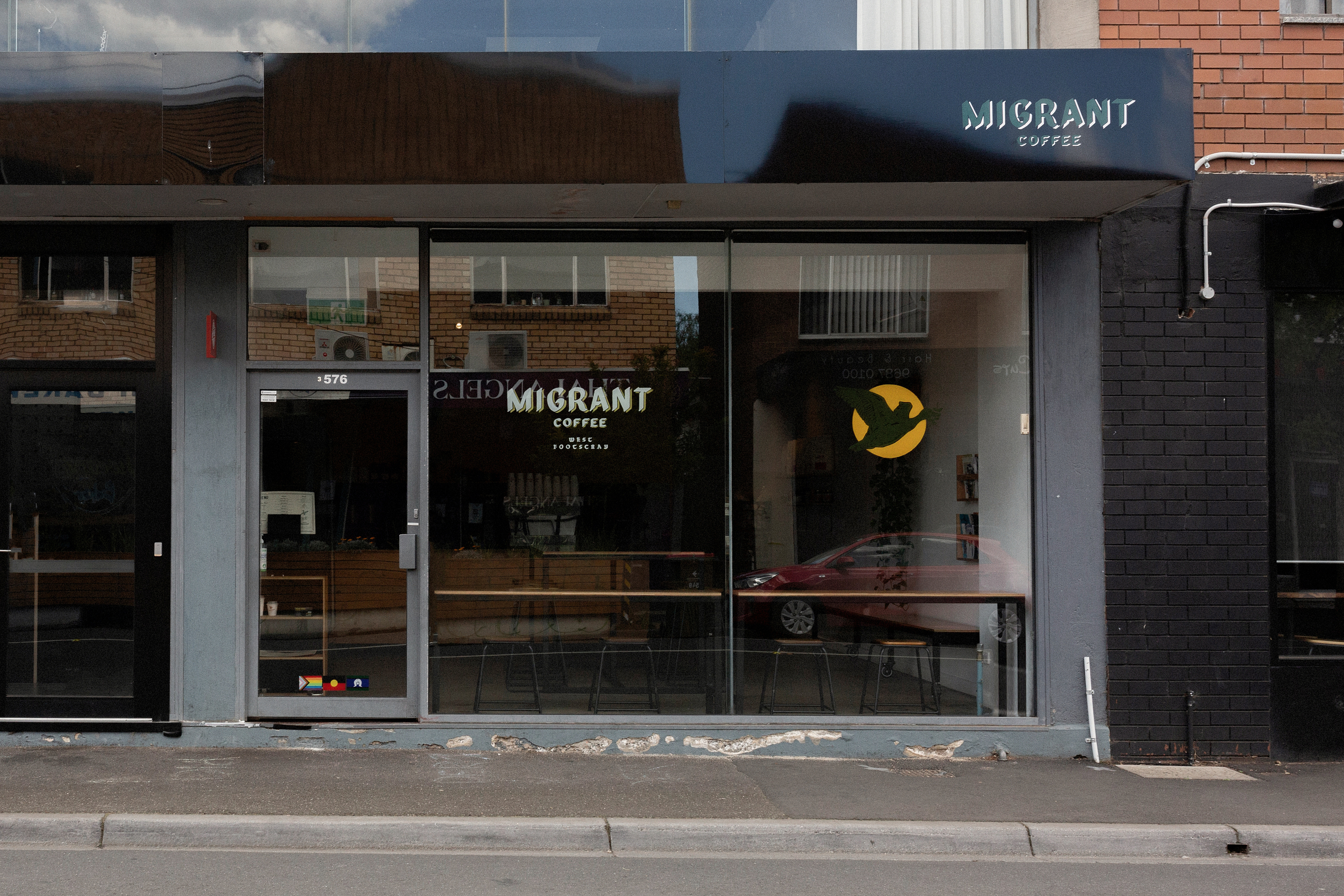 Interview Questions and photo's by Jye Barclay
Big Thank you to Melodee and the Migrant Coffee family.