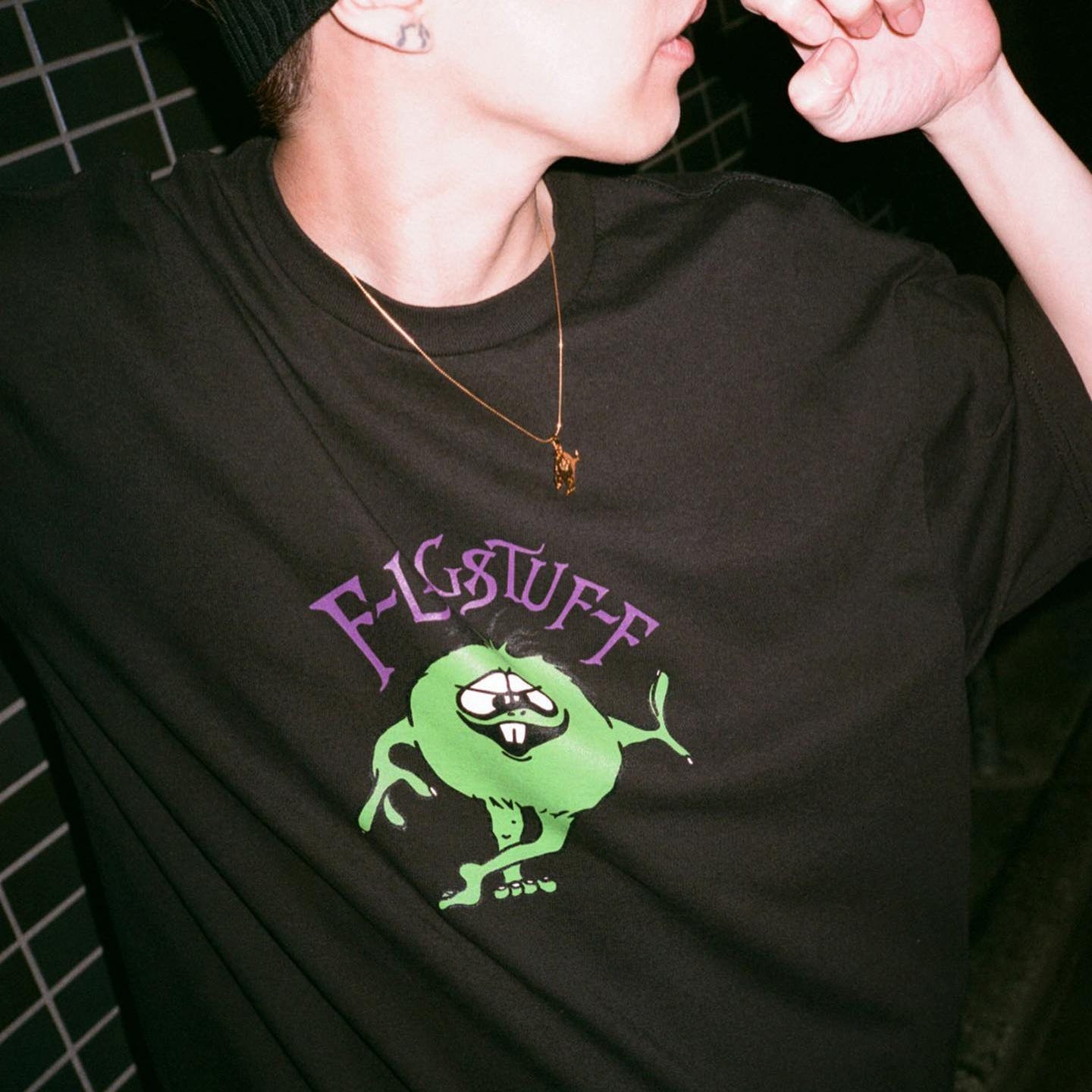 Founded in 2014, F-LAGSTUF-F is a response to the counterculture youth movements throughout American history, mixed with personal experiences travelling through the Americas.
Having a deep knowledge of vintage clothing, as ex-buyer of cult Japanese vintage store BerBerJin, F-LAGSTUF-F designer Nobuyuki Murayama borrows sartorial elements belonging to a certain era in a specific region within America, blended with his skateboarding and musical influences.
As a young brand, each season has become stronger and stronger with their personal interpretation of the cultural cues of each period, creating unique off-kilter pieces, lying somewhere between vintage and modern, lending itself to distinctive styling.