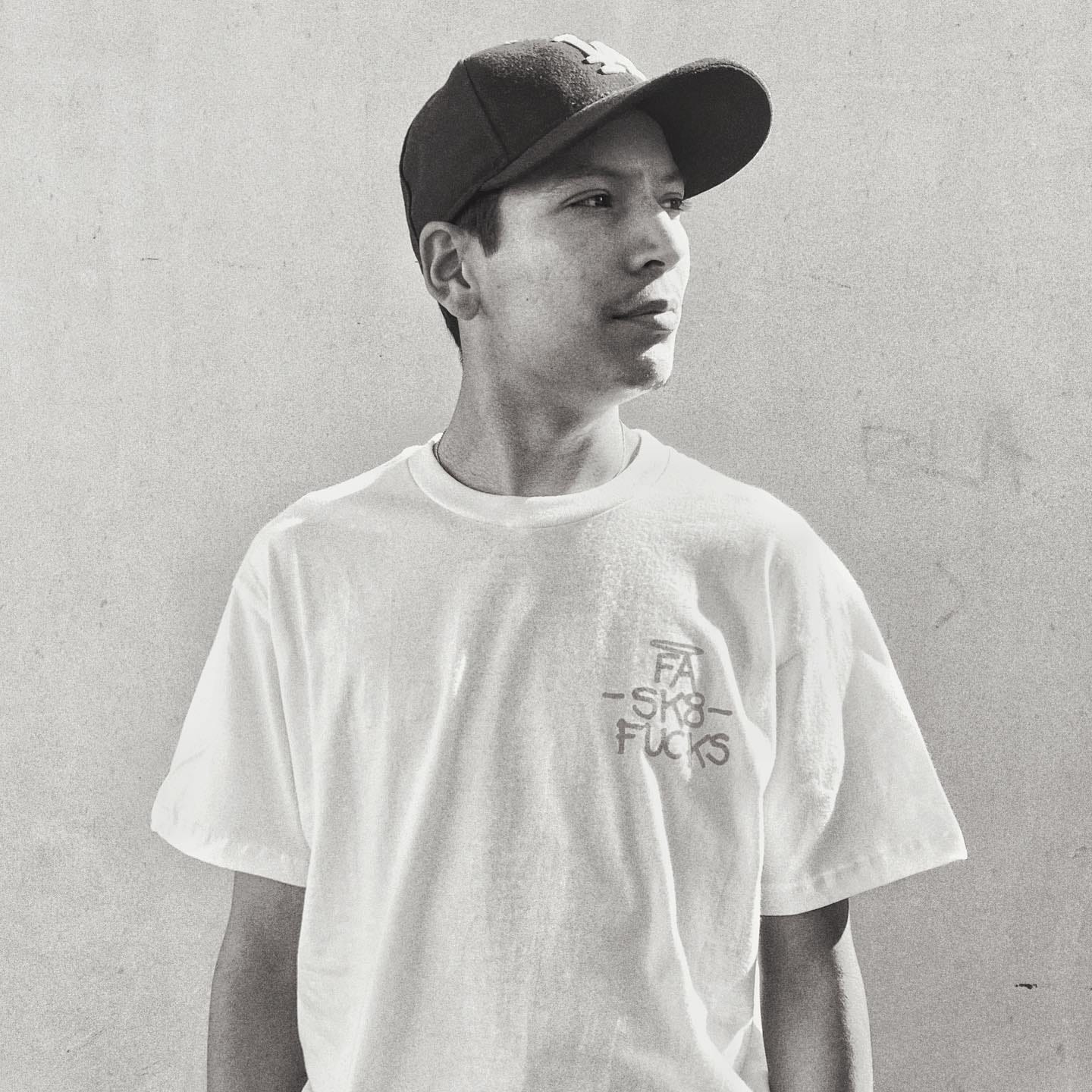 A skateboarding icon, Jason Dill has been one of skate's most recognized and respected faces for over two decades.
Fucking Awesome founder Jason Dill releases clothing in a kinda unconventional way, only making products he thinks feel right and releasing when he likes.
Never setting out to make a 'brand' Fucking Awesome is more a way to translate an idea - no google images, nothing pulled from the internet, all DIY and original art.
Splitting his time between LA and NYC Dill is well known as a mainstay of New York brand Supreme's marketing and editorials as well as running the Hollywood FUCKING AWESOME store.
'I constantly shoot myself in the foot from a business standpoint actually because I make it for sale but at the same time I don't want you to have it. It's a bit of a personality disorder company.'