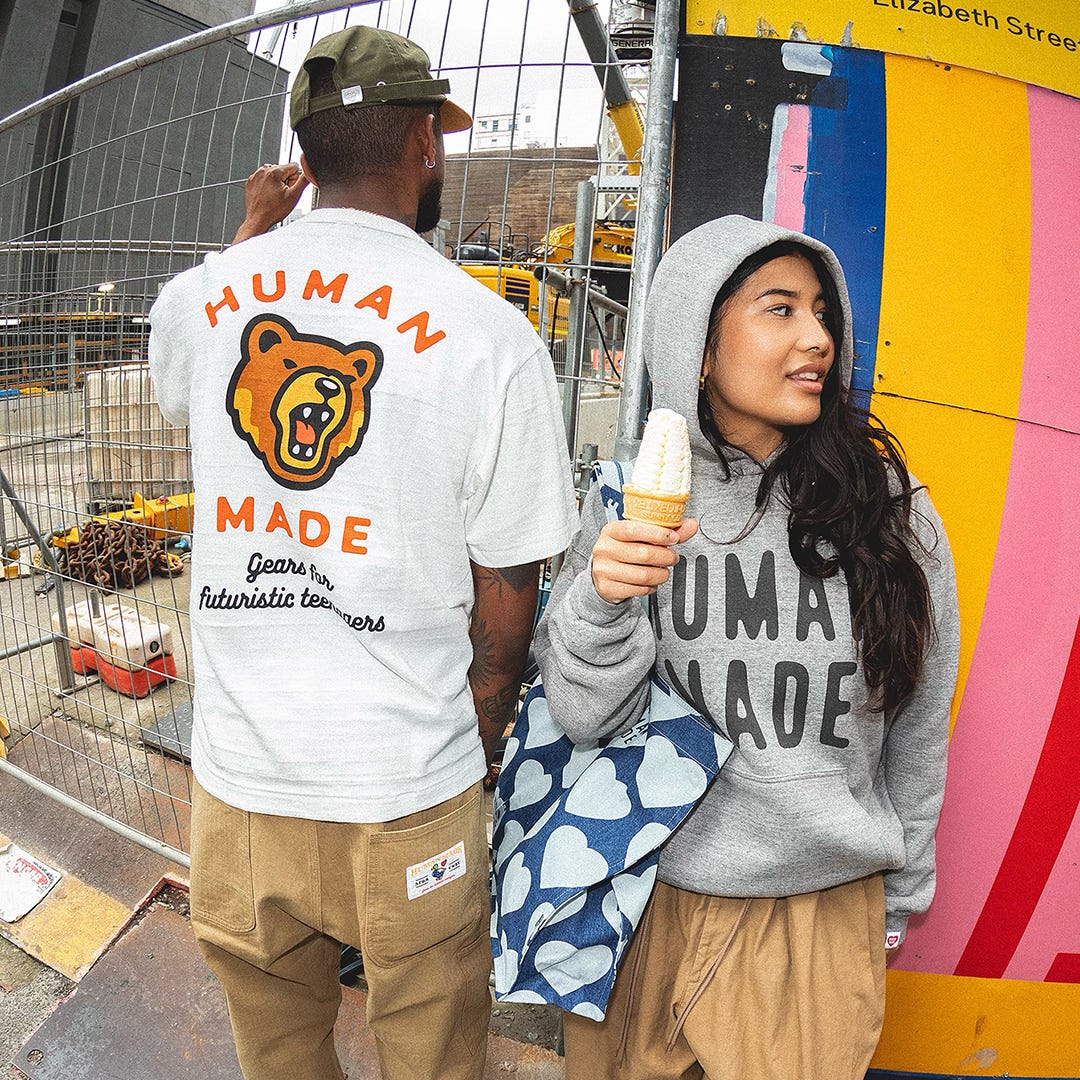 Launched by NIGO® in 2010, Human Made is a Tokyo-based lifestyle brand with the concept of "the future is in the past".

Human Made draws inspiration from a diverse mix of styles and vintage items, which embody the atmosphere of times past, while exploring bold ideas that stand out amid the constant stream of street culture. Interweaving these elements with Japan's uncompromising approach to craftsmanship and the playful spirit of Tokyo, Human Made creates a wide range of items for a global audience.

Human Made aspires to be a focal point for the culture, creativity and ideas that power the world.