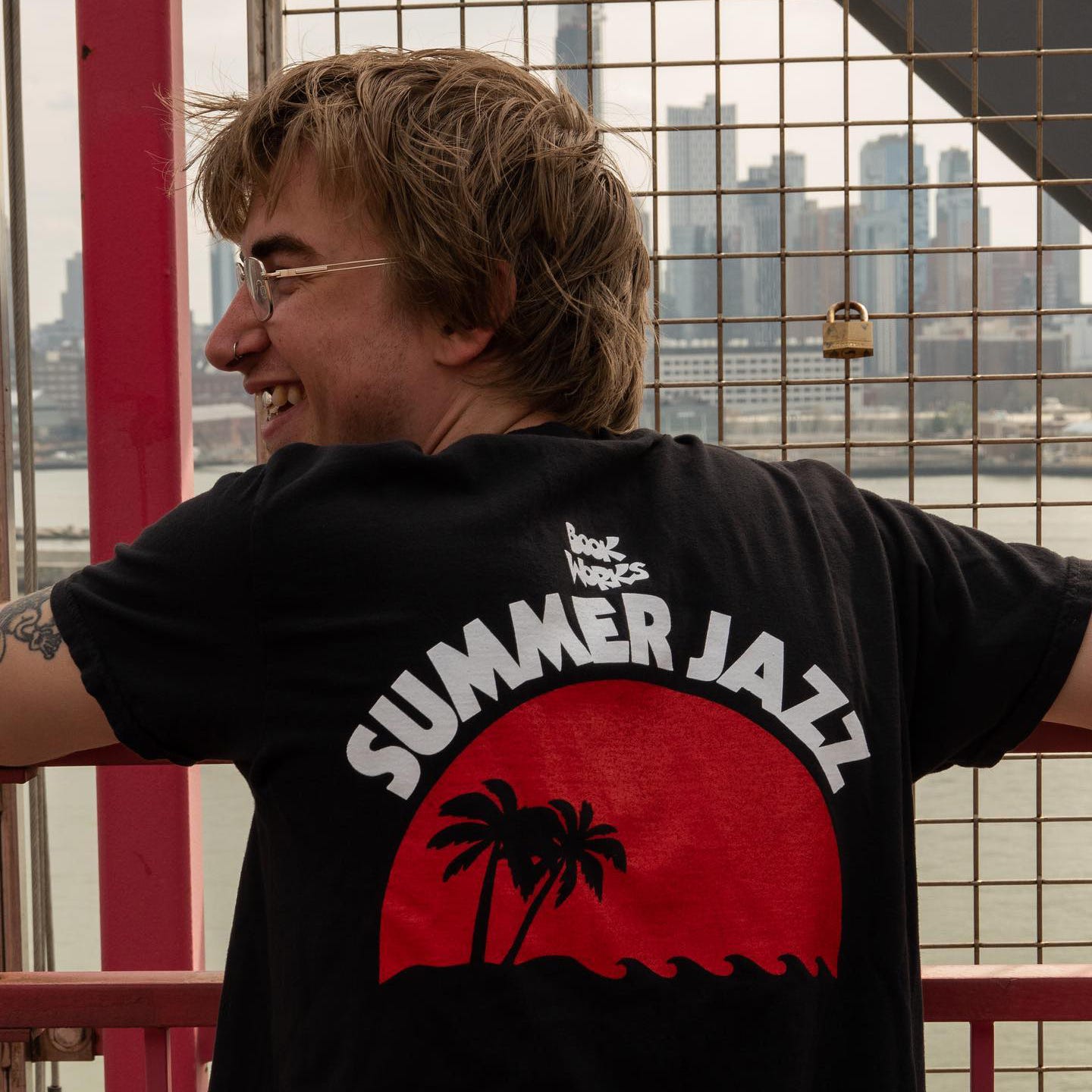 Book Works is a new graphic based brand from New York City founded by friends Martin Davis and Oskar Mann.
Martin and Oskar first met as neighbours living on the same block in New York. Quickly realizing their shared love of music, specifically jazz - both musically and visually - they started sharing their favourite records and album art which over time turned into their graphic and vinyl imprint Book Works.
Having a musical background of playing instruments themselves, along with the wealth of knowledge in the history and art of the Jazz genre has been influential to the direction of the brand. Releasing their own records and tapes with independent music, working with students from institutions like The New School University's Jazz Program and Manhattan School of Music, it has allowed them to create a unique path of their own and an interesting point of view, blending the cultures surrounding music and the clothing.