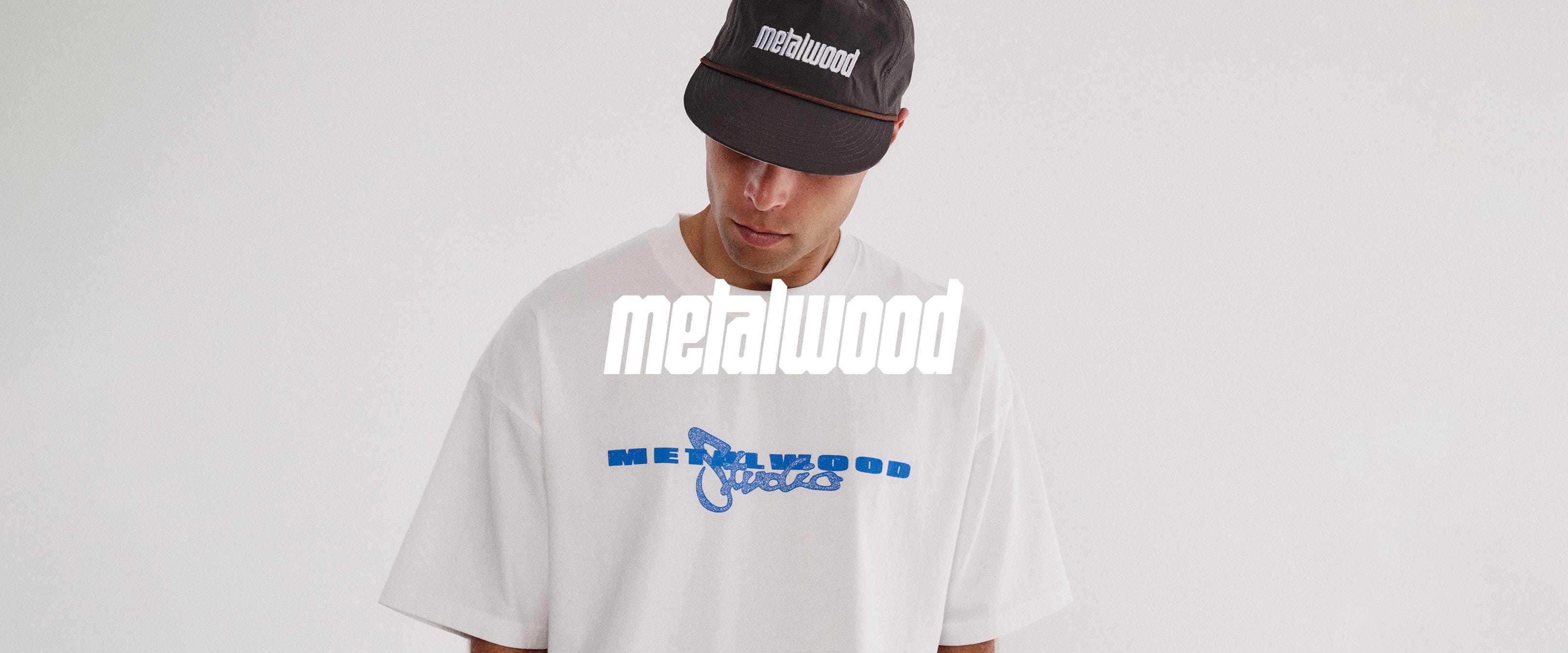 Metalwood Studio is an ode to golf in the '90s and some of the early 2000s–the technology boom is just starting to happen. The pros of yesteryear are trading in their persimmon woods and balata balls for something a little faster and more aggressive. They've exchanged flares and 4-button placket polos with the baggiest, frumpiest shit they could find; long before the yoga-but-make-it-golf clothes of today. Metalwood aims to preserve this iconic look and feeling by offering a shoppable experience. Metalwood looks to engage with their visitors by creating a nostalgic wormhole via a collection that includes vintage-inspired clothing, accessories and golf equipment.

To introduce Metalwood to Supply we asked founder, Cole Young, some questions about the brand and his relationship with Golf.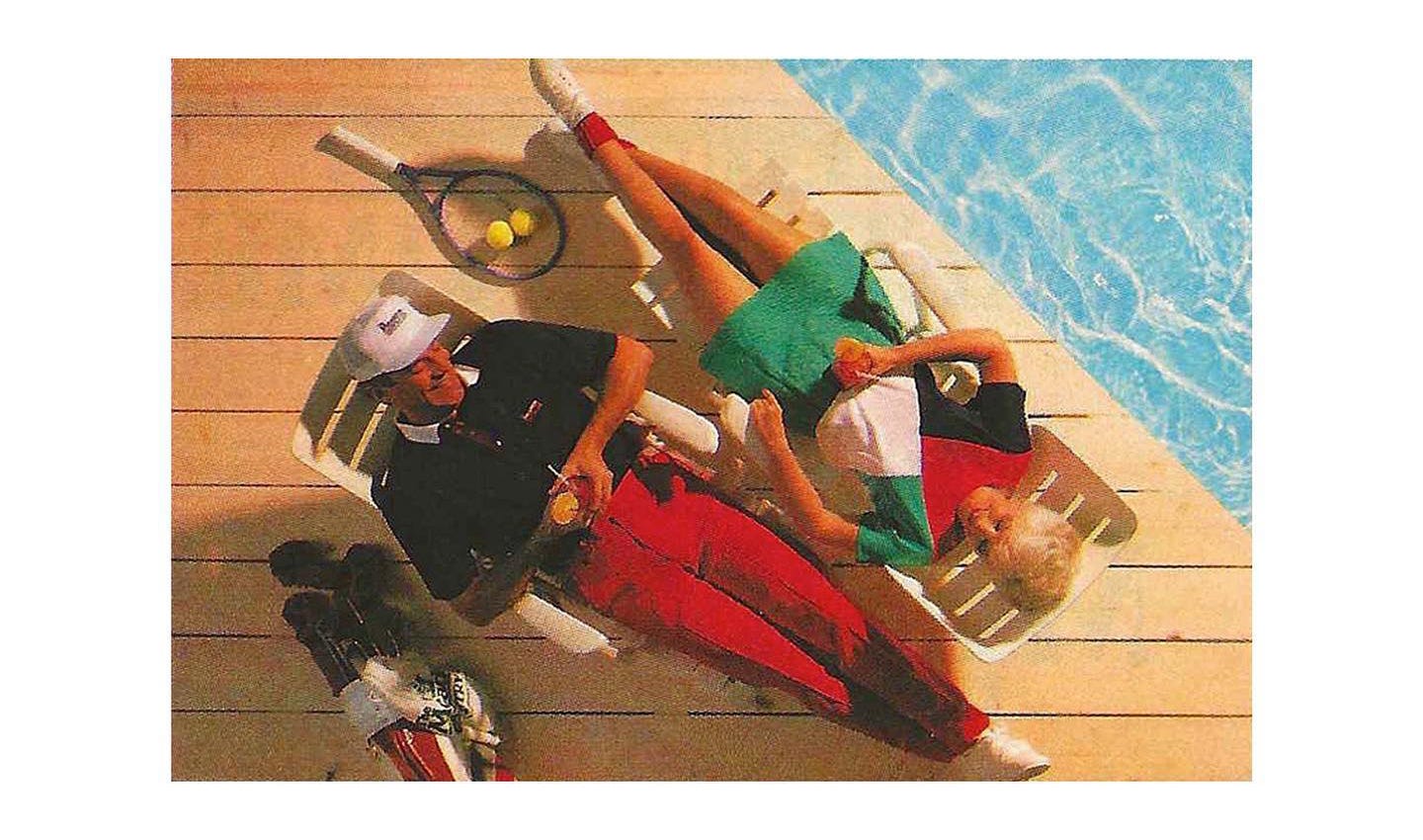 The crossover between sport and streetwear has been paramount for some years, but this aesthetic born out of 90's/00's golf is something we haven't seen before. When did you think this is something you wanted to chase and bring to life?

I guess the inspiration for me was always there—I'm influenced a lot just by my every day life and the era in which I became obsessed with golf. I didn't really know Metalwood had two legs to stand on until this new golf renaissance period started to take shape. But, for me, golf and my own personal style never really fit into each other. That's why I started Metalwood Studio in 2020. I really wanted to invoke a sense of nostalgia that would bring people back to this often overlooked time in golf.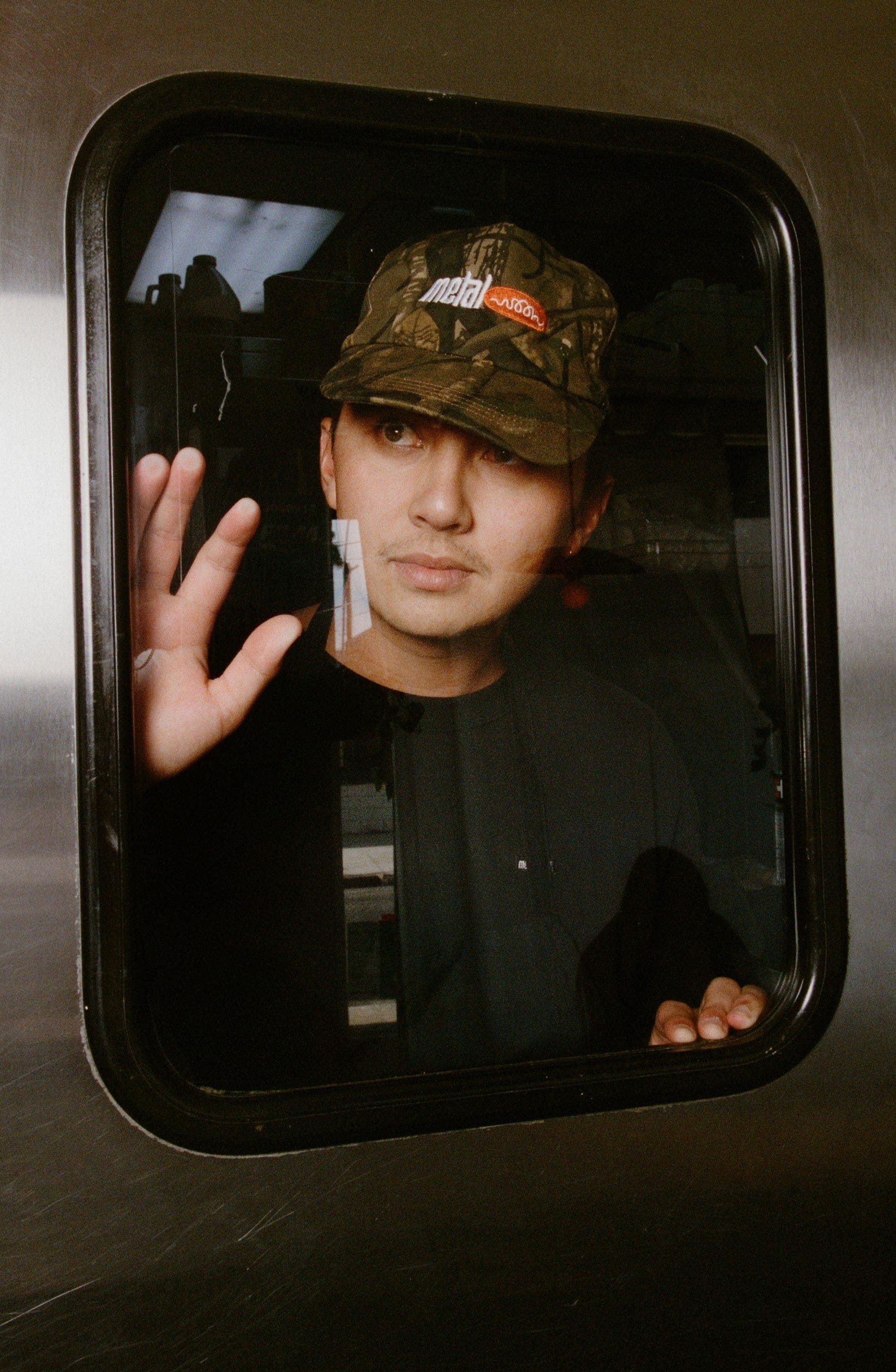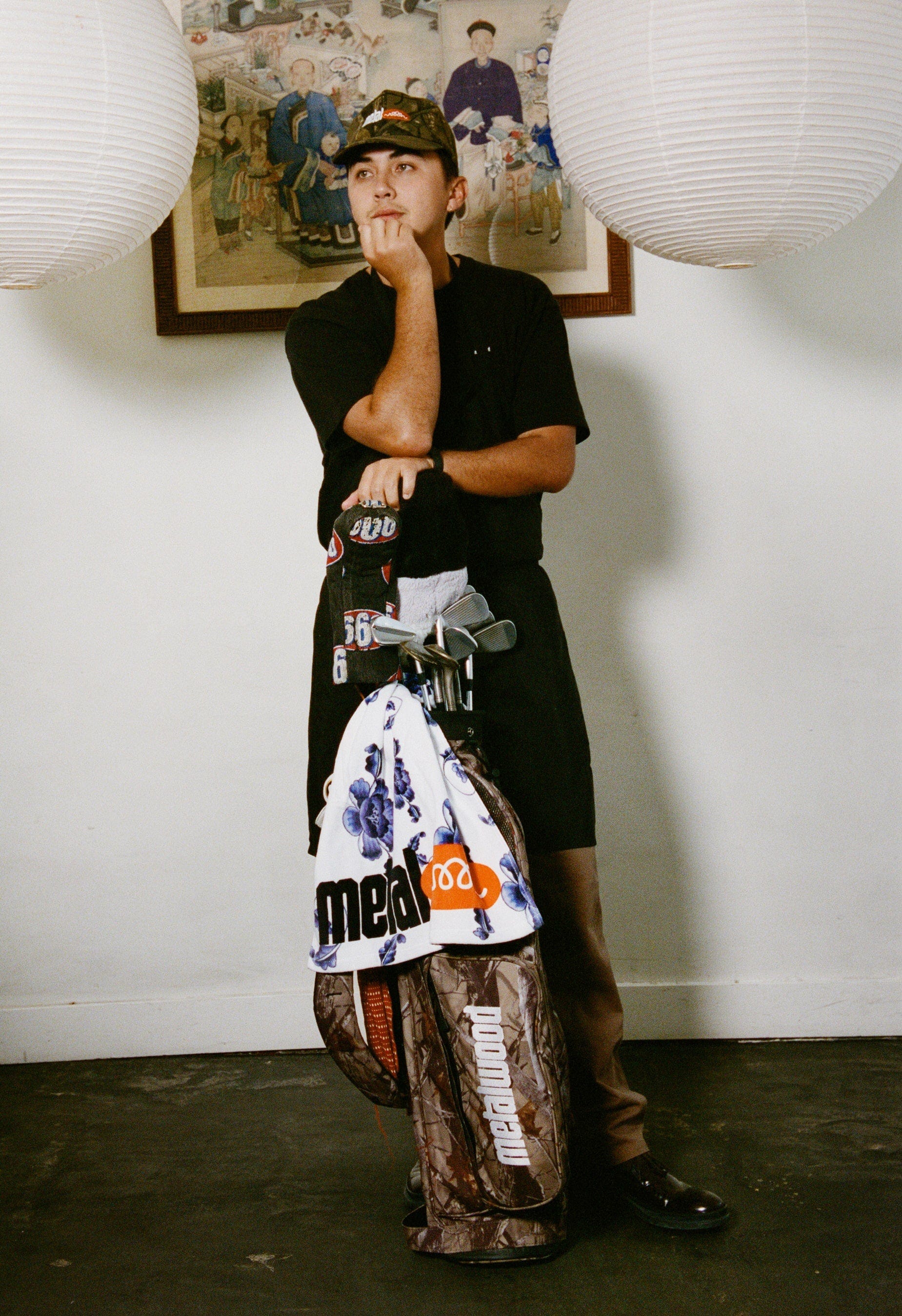 How did you come to a decision to set up your store on La Brea?

It was an accident, lol. Or, like, fully by chance. We were looking for office space and not really finding anything that we liked. My friend, Jon, invited me over to his office on La Brea and everything was wrapped in plastic. I asked about it and he told me they were moving their offices next door and that we should take over the current spot. The location was ideal but for the amount that we'd be paying for prime real estate, just to have an office kinda didn't make sense. So, to offset some of the cost, we decided to open the front up as our own little "Pro Shop".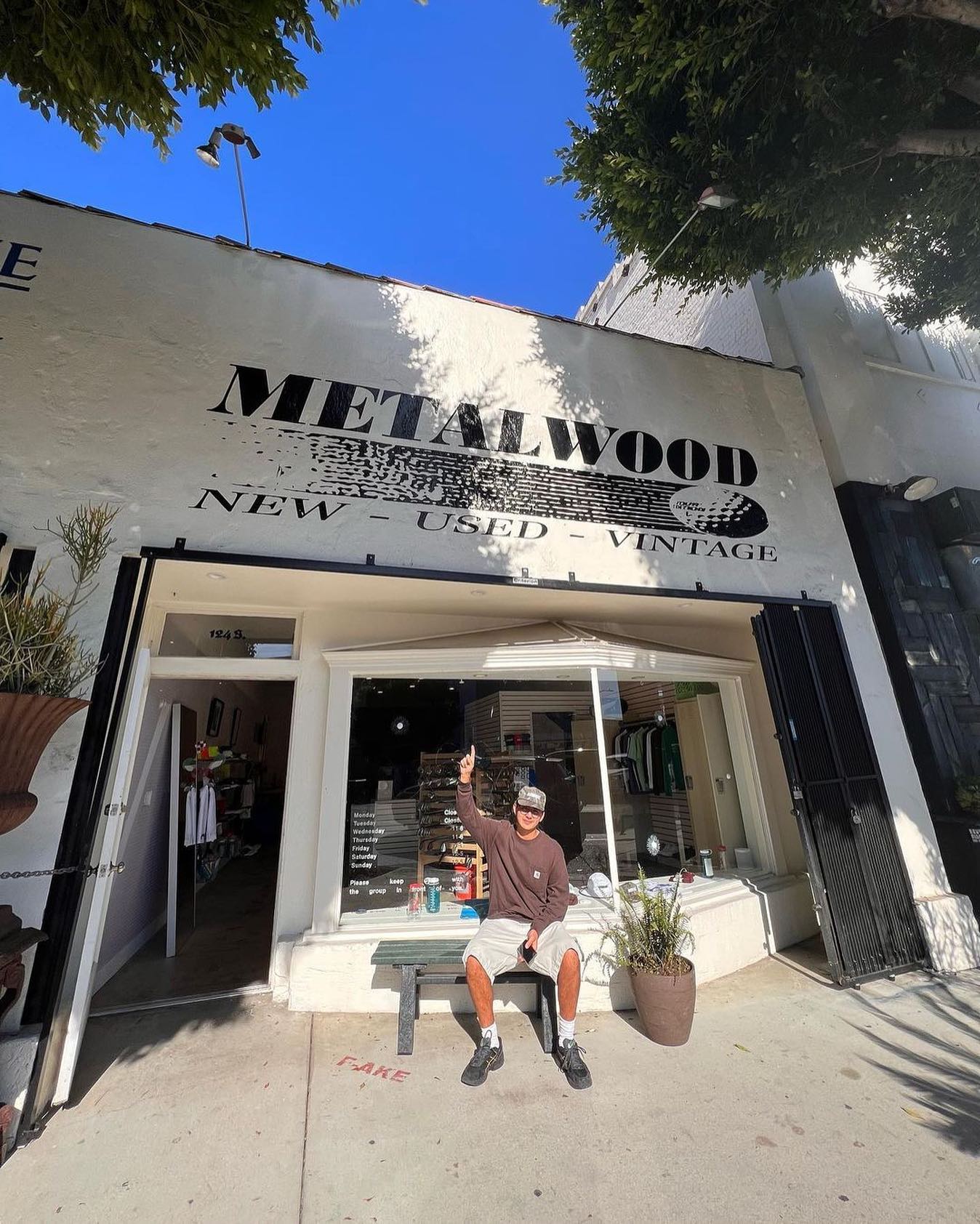 The store not only sells product from the latest Metalwood range, with golfing memorabilia scattered through out, but also has a servicing and repair workshop. It has a skate shop feel to it. Was this the vibe you were going for when setting up shop?

Yes, absolutely! Selfishly, I always wanted a place to be able to work and tinker with my own clubs. I learned how to build clubs while I was an intern at Fujikura Golf. Now, we're able to pass the option to have your clubs repaired at the shop on to the customer. But the idea to run it like a skate shop kinda just formed on its own. Our store manager, Darin, comes from the skate world and has been an integral part of invoking that feeling when you come into our shop. We even have our own flow team for the local junior golfers that Darin runs. He tells them to send in "Sponsor Me" tapes for gear.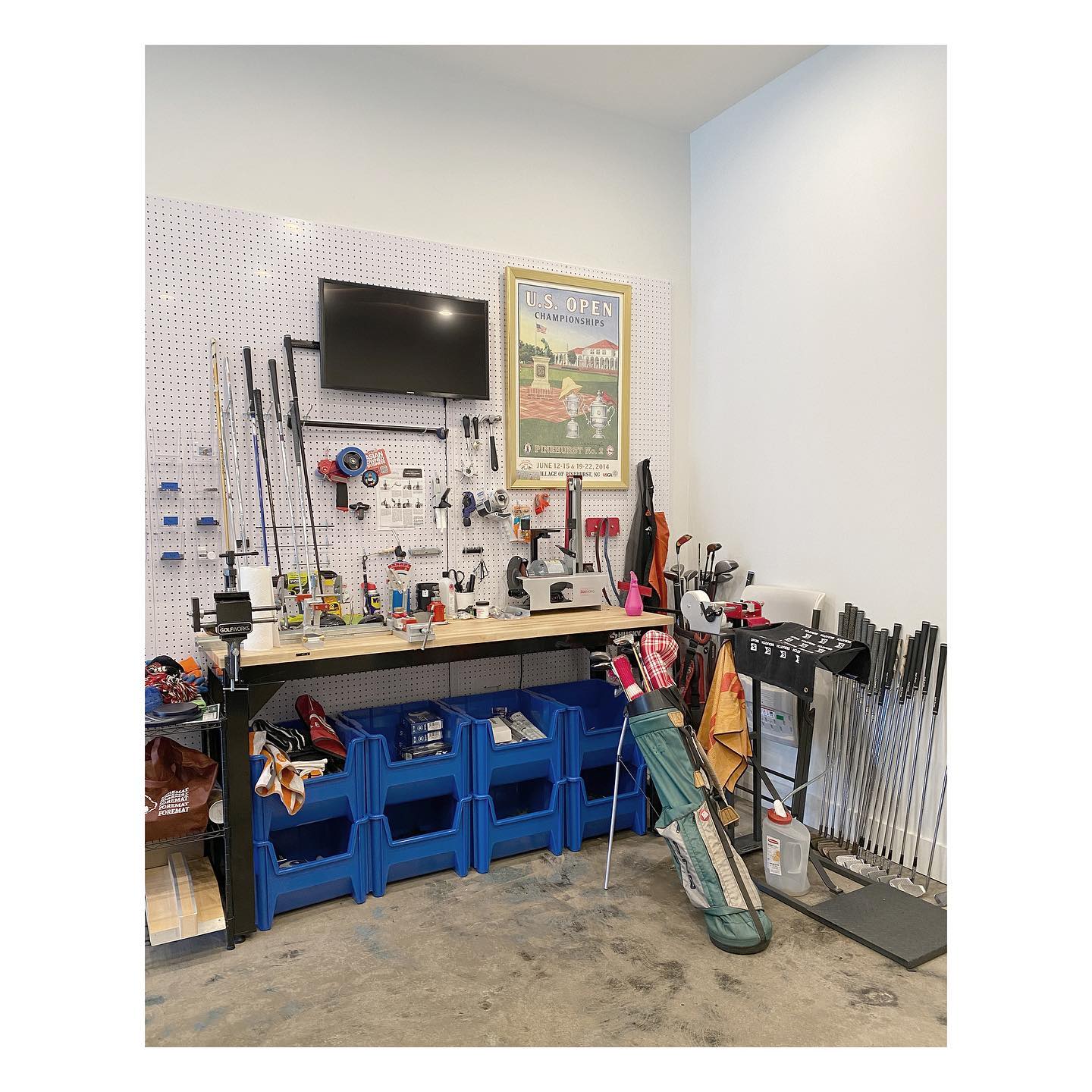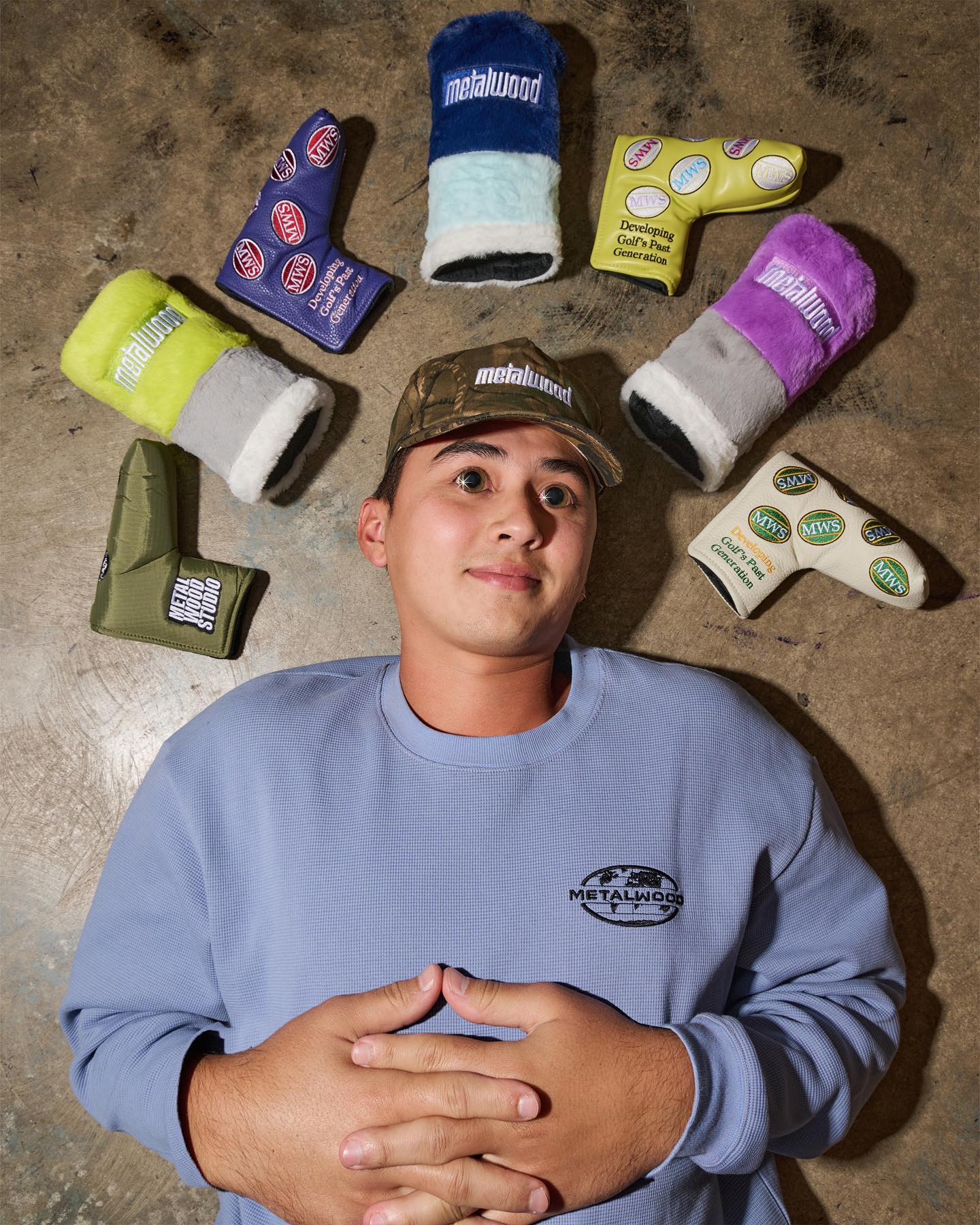 Can you share with us the importance of the culture you have created in LA and where you want to try take it?

At the end of the day, I am a core golfer. I love golf. I love golfing with my friends. Some of those friends are super new to the sport. Naturally, the best place to learn the game is at your local municipal course. In Los Angeles, we are lucky to have some really amazing public tracks and, on any given day, they're flooded with like blue-collar type industry people. Our golf crew is no different. Part of Metalwood is showing people that just because the current golf landscape might not necessarily fit your own sense of style, doesn't mean you can't enjoy the game. And, I think that that's something that we'd like to push out into other places—especially for those people that think they're too cool for golf ;)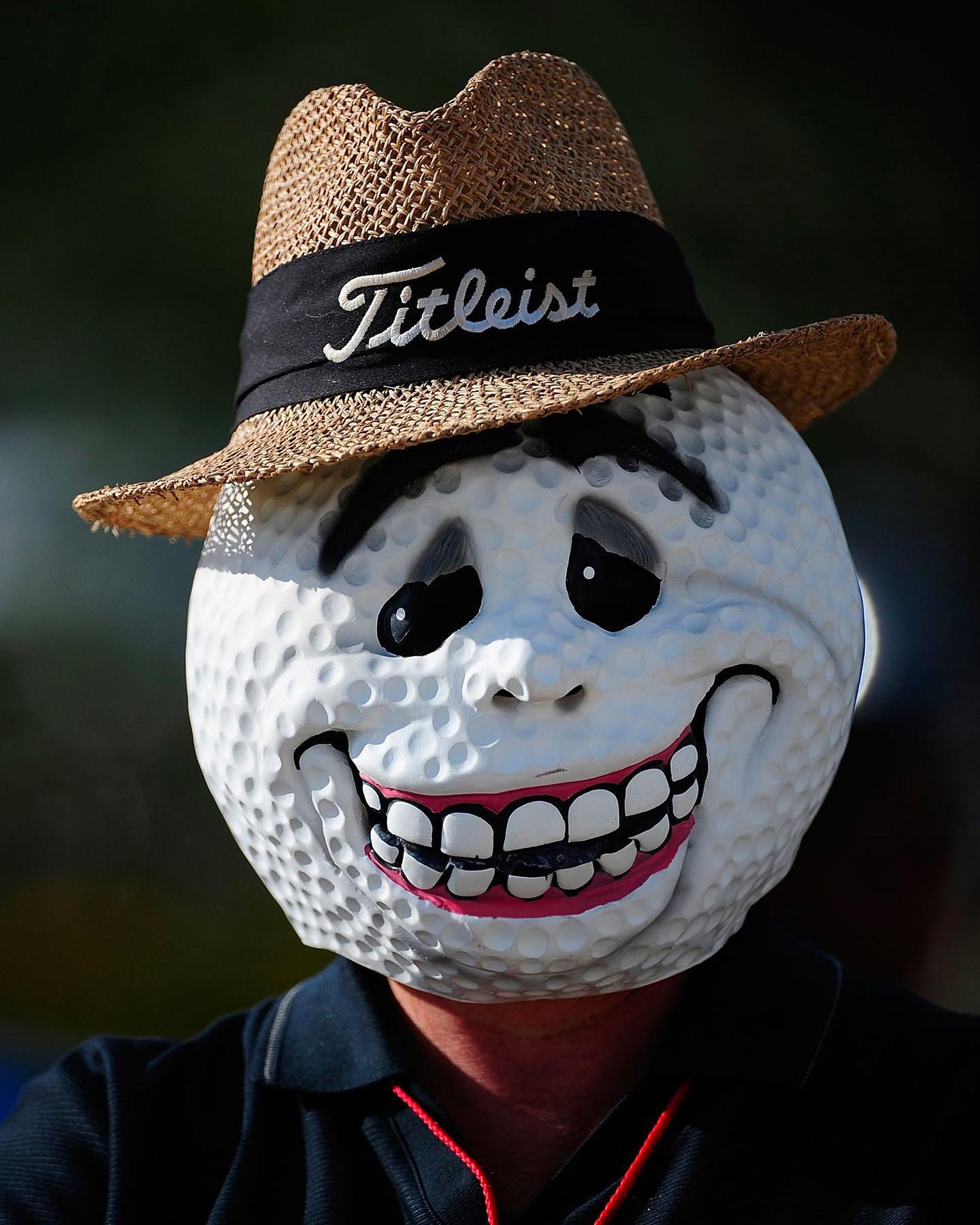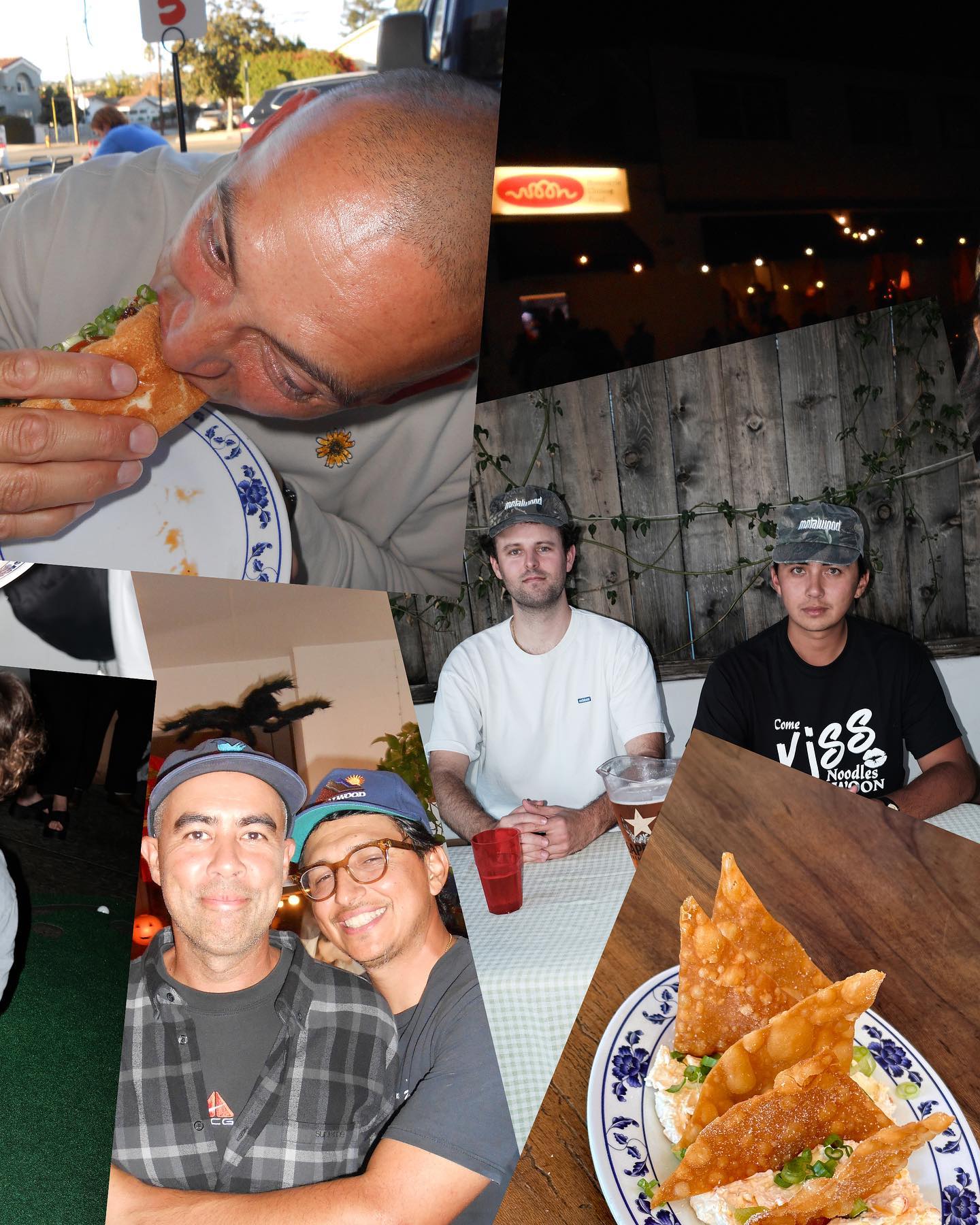 Growing up, was it always golf? Or were there other sports or influences which helped sculpt the Metalwood trajectory? Can you share with us the importance of the culture you have created in LA and where you want to try take it?

Mostly golf. I skated and surfed as a kid but not nearly at the level at which I was playing golf. Growing up in So-Cal, I was fully in that action sports world, though. I think there's definitely some influence from that.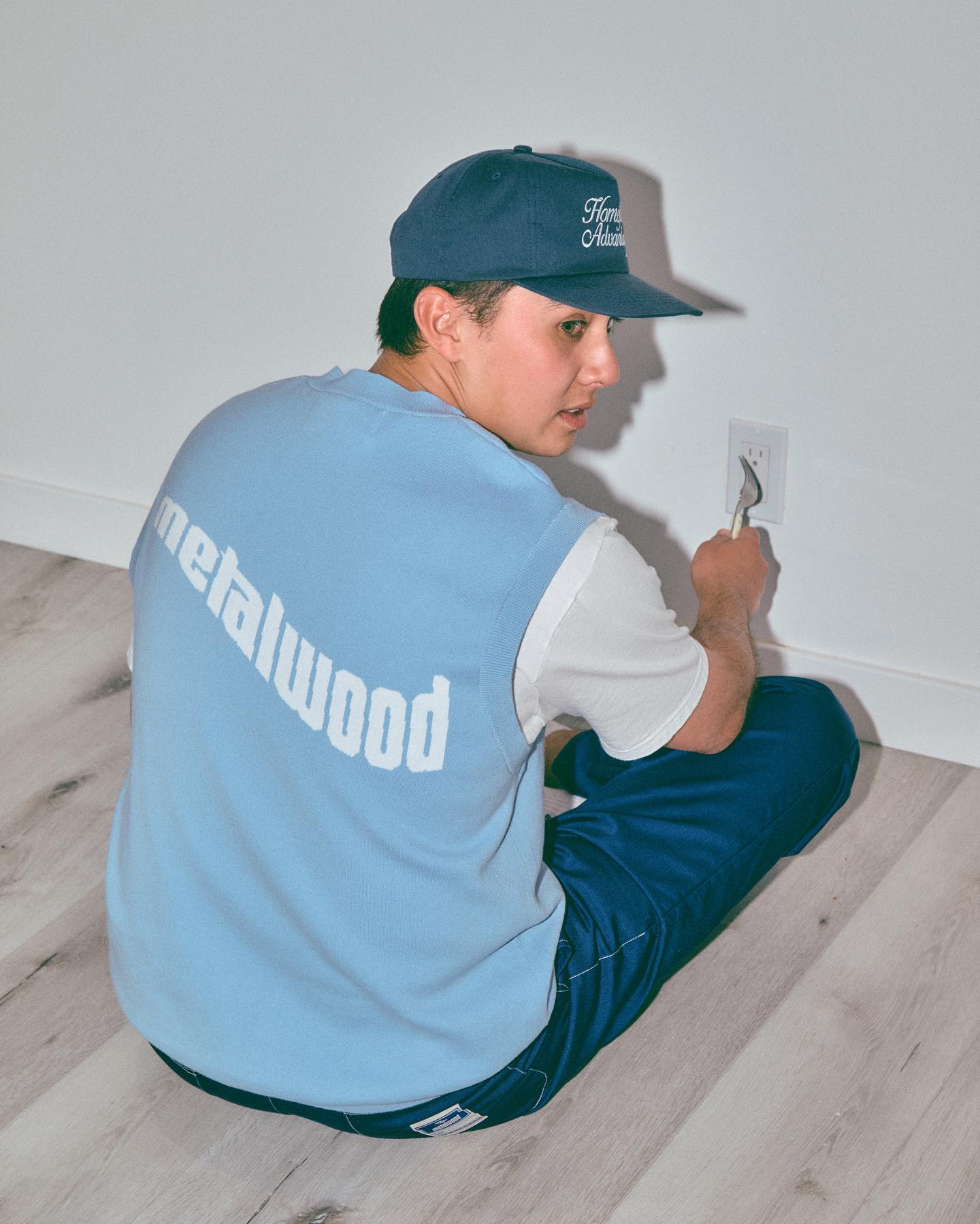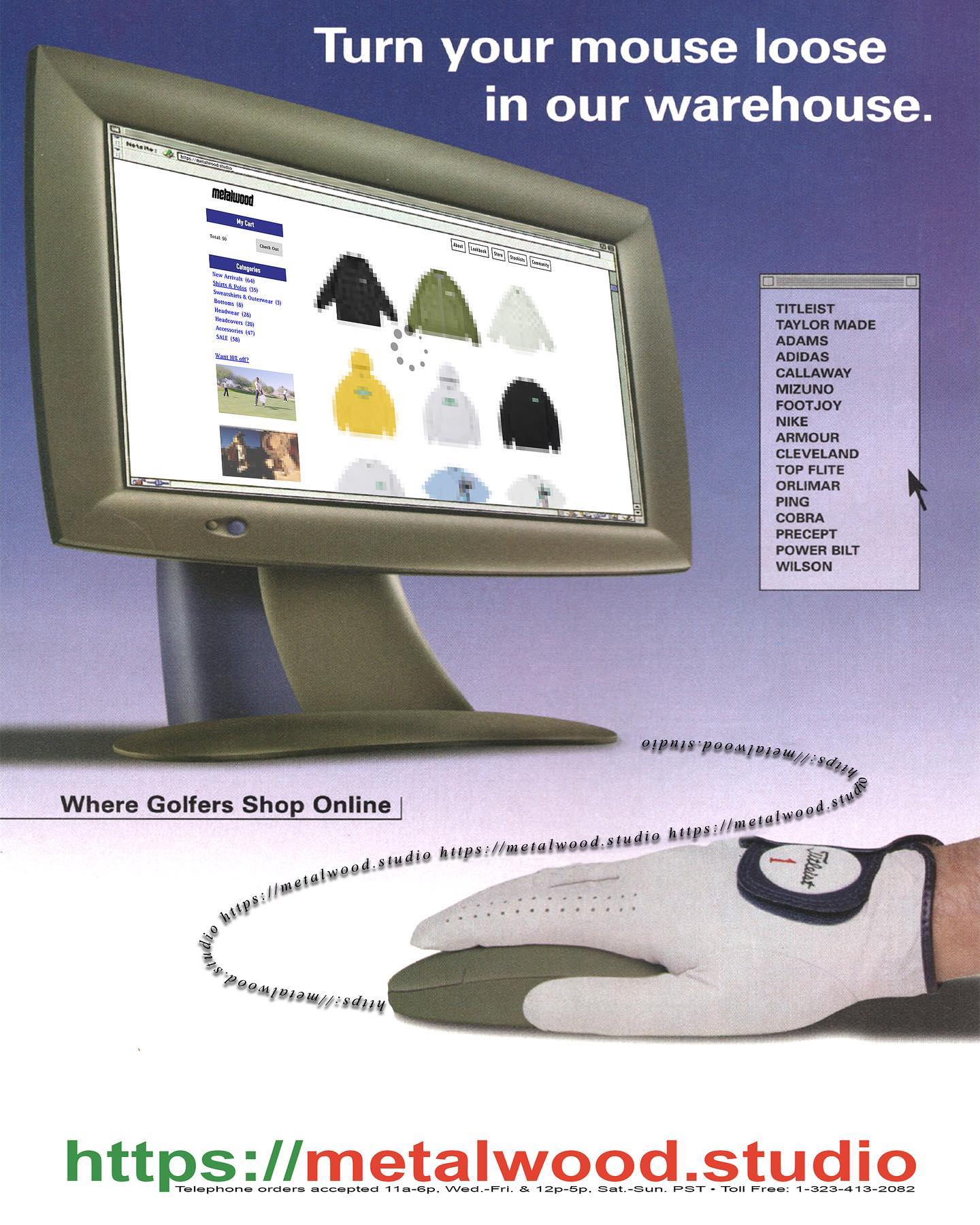 Are there any golfer(s) in particular from the 90's era who's attire and style are proper influences of the Metalwood brand?

They were all so perfectly frumpy! Fred Couples, Davis Love III, Brad Faxon… They all wore polos with sleeves past their elbows. And the pants. Like, early 00's Tiger pants were just comically large. Other influences are like, As Seen On TV golf products. The clubs they would sell on commercials were so shitty and they all promised "5 extra yards" or something silly like that. Metalwood is all about tired technology and the seemingly revolutionary technology of a bygone era.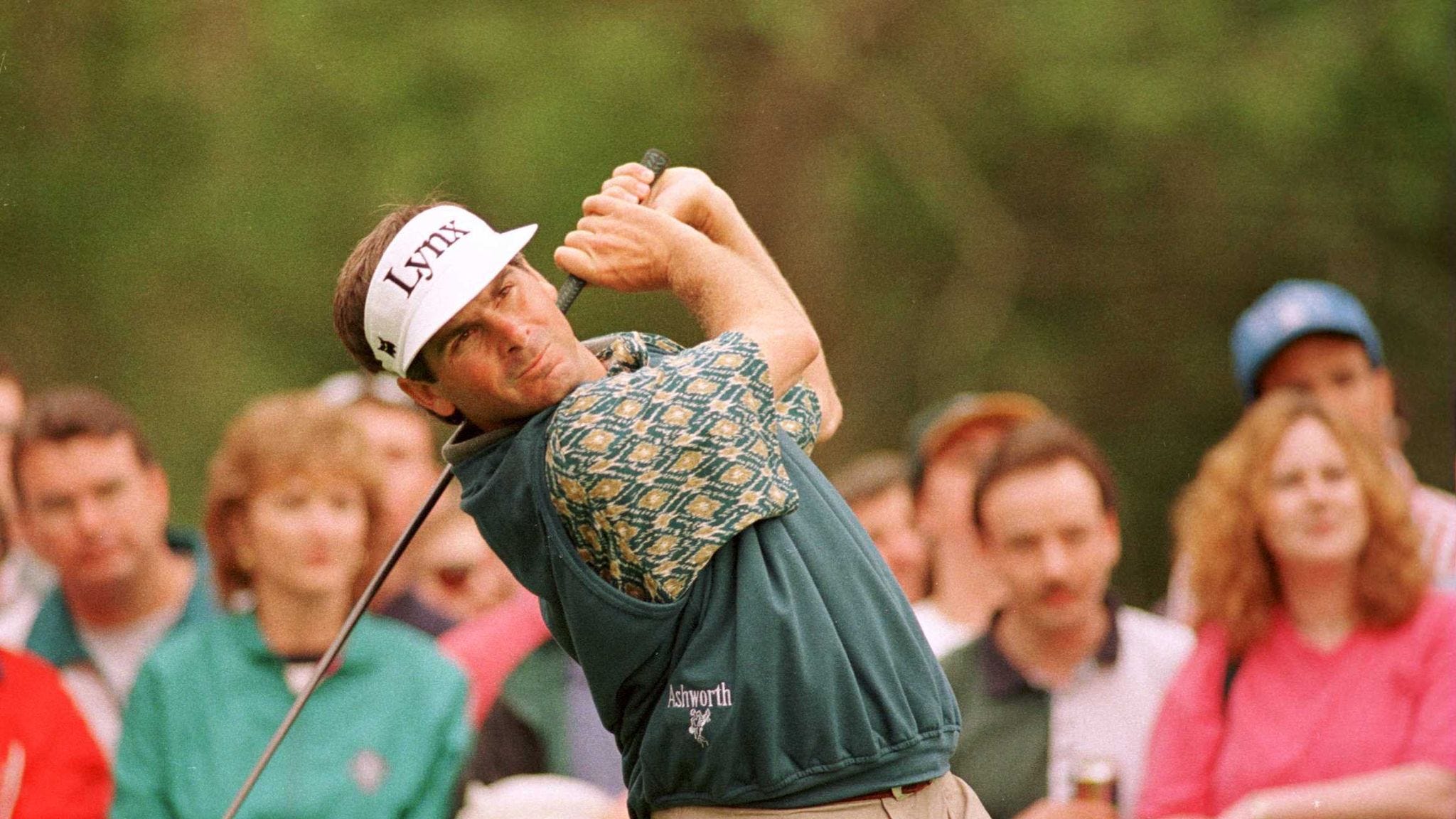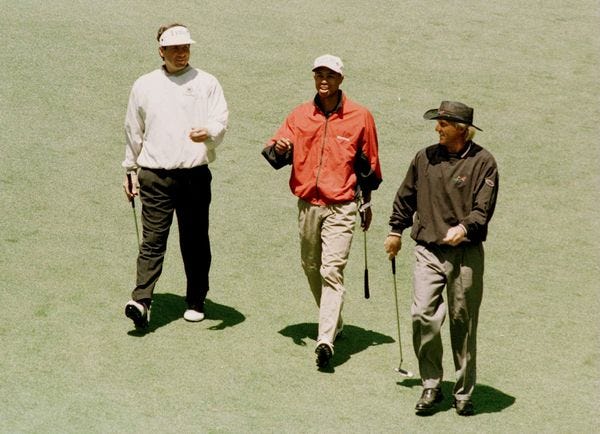 If you could sponsor any golfer from any era, who would it be?

Fred Couples without a doubt.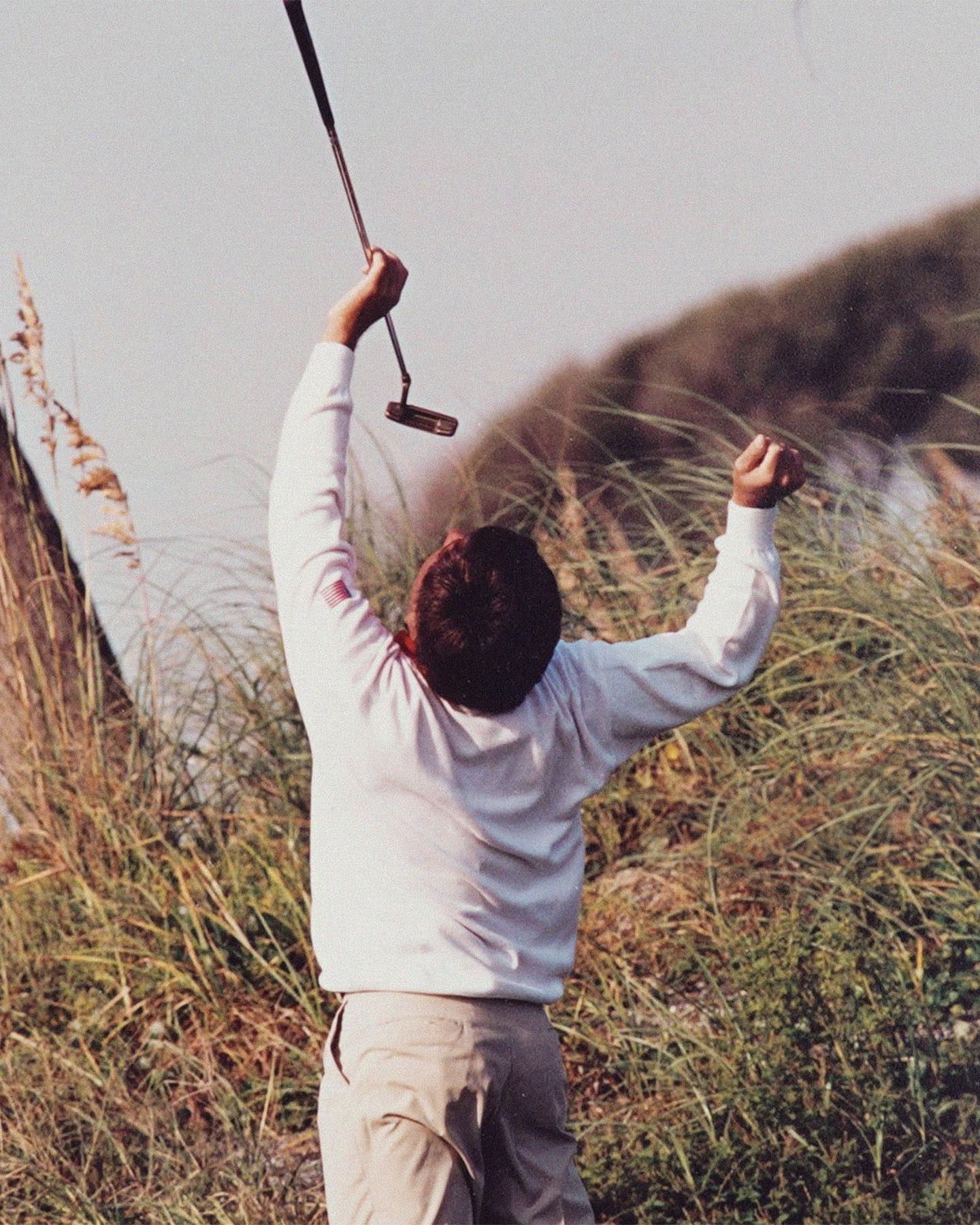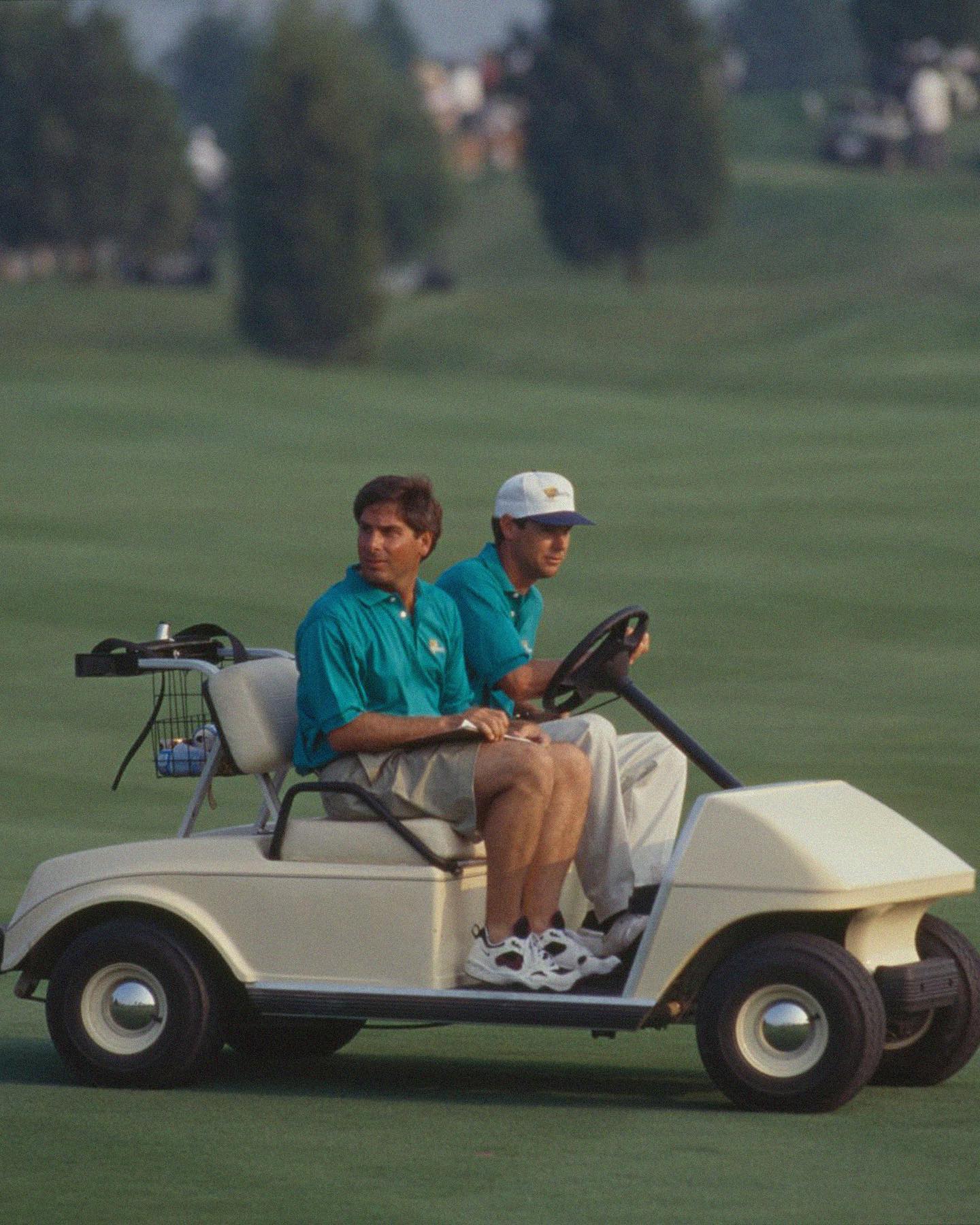 What's your favourite piece of vintage golf attire or equipment?

I have two pieces of equipment that I'll never let go of—one is my vintage Gatorade 3-wood headcovers from Belding Sports. The other is a really rare, Titleist 970 20* Fairway Wood. The 970 was a tour-only golf club that got a lot of shine after Tiger Woods used one for a bit. This one has a lot of loft but it's really fun to hit.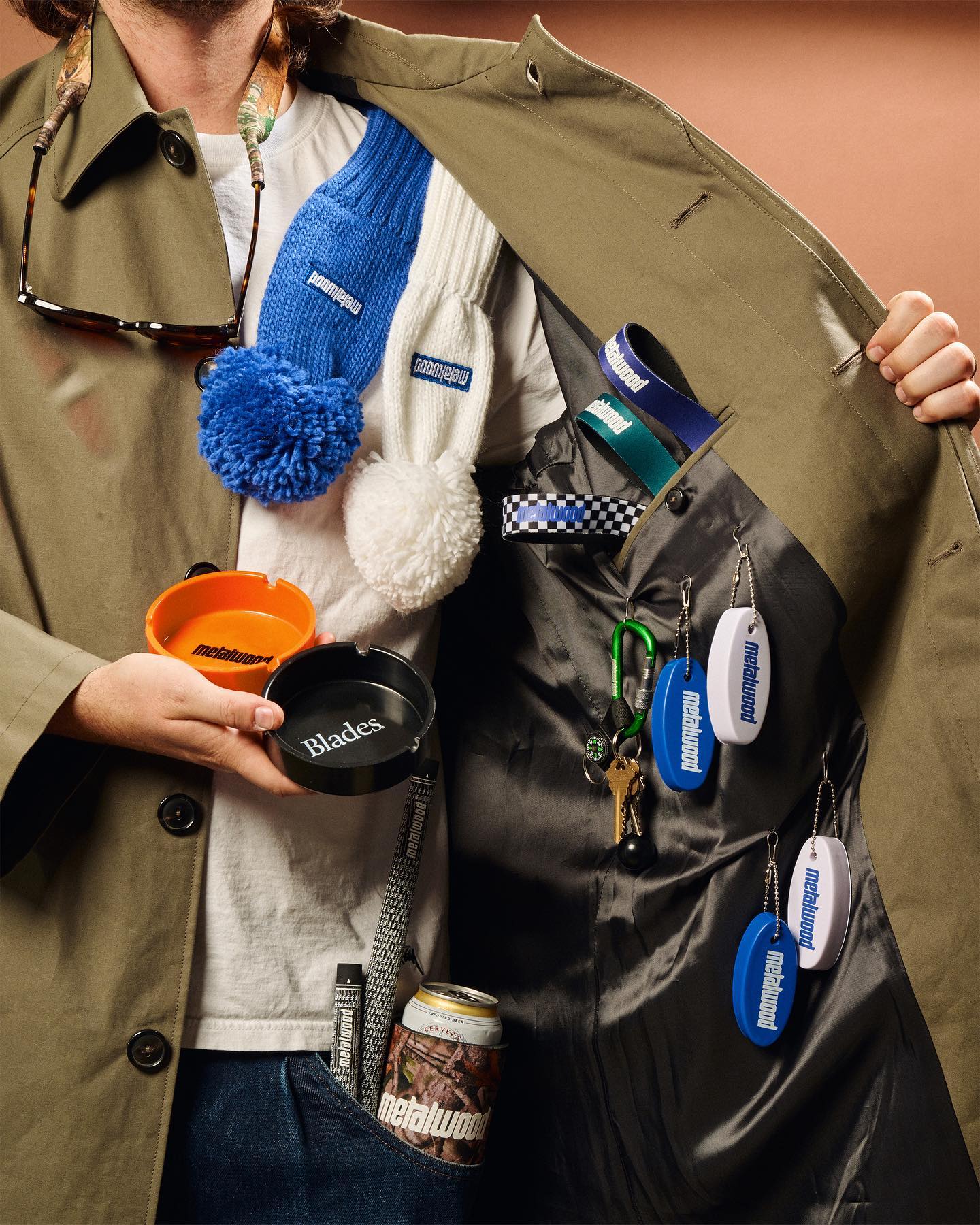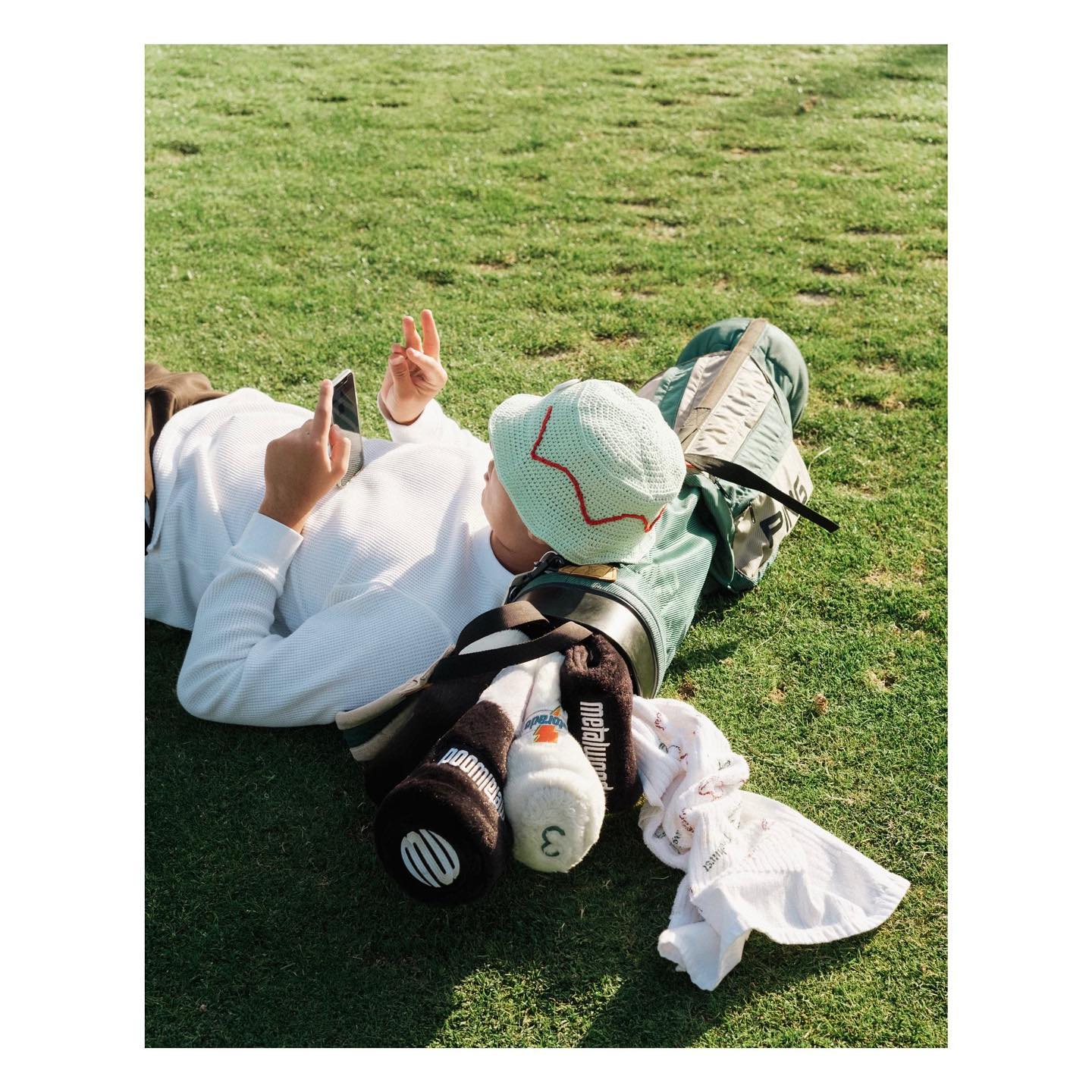 What's been your most reliable club over the years?

Definitely not any of my putters. Since getting back into vintage golf clubs, one is just the gold standard and that's the Titleist 975D Driver with a steel DG S300 shaft in it. It sneaky keeps up with a lot of the modern drivers today.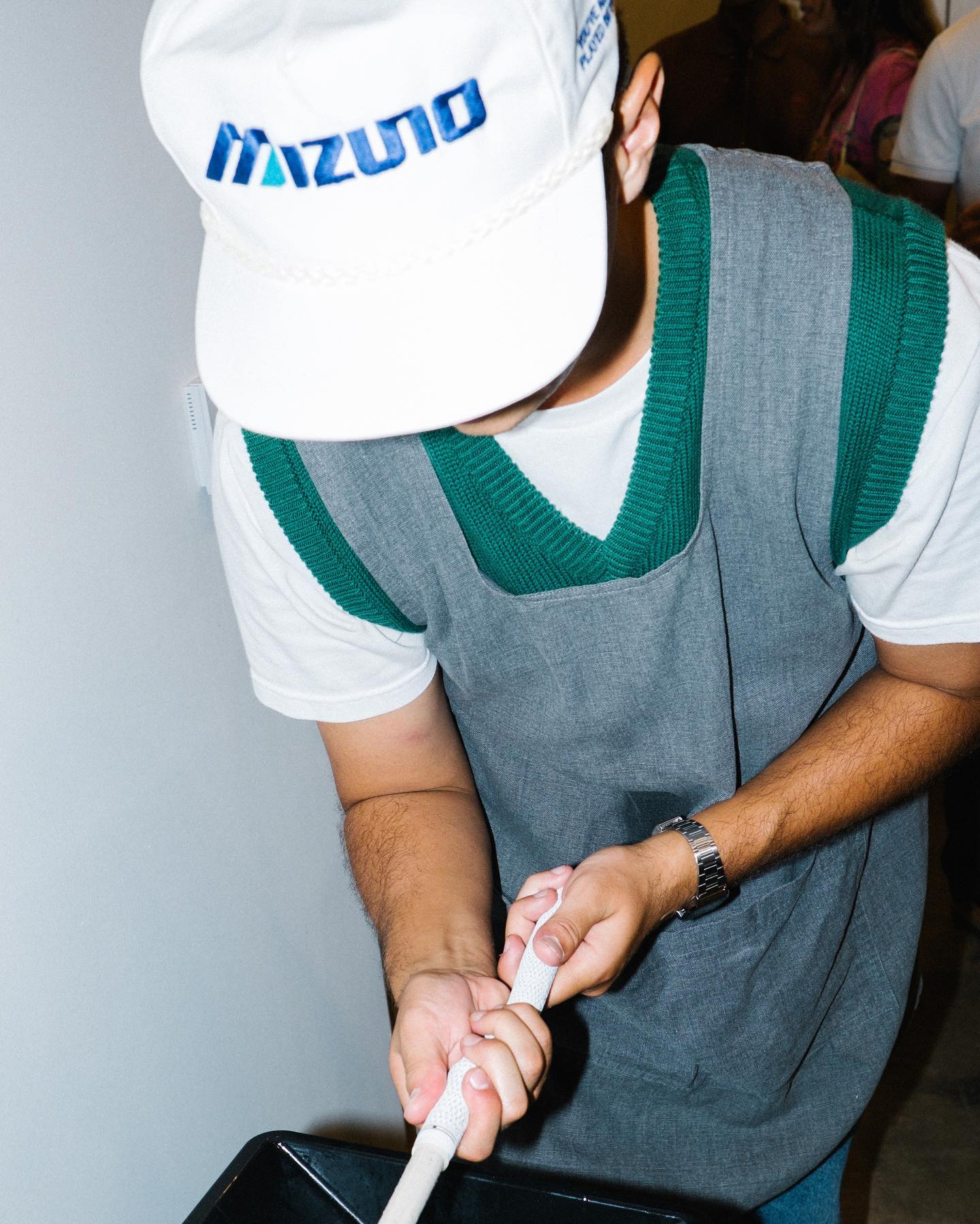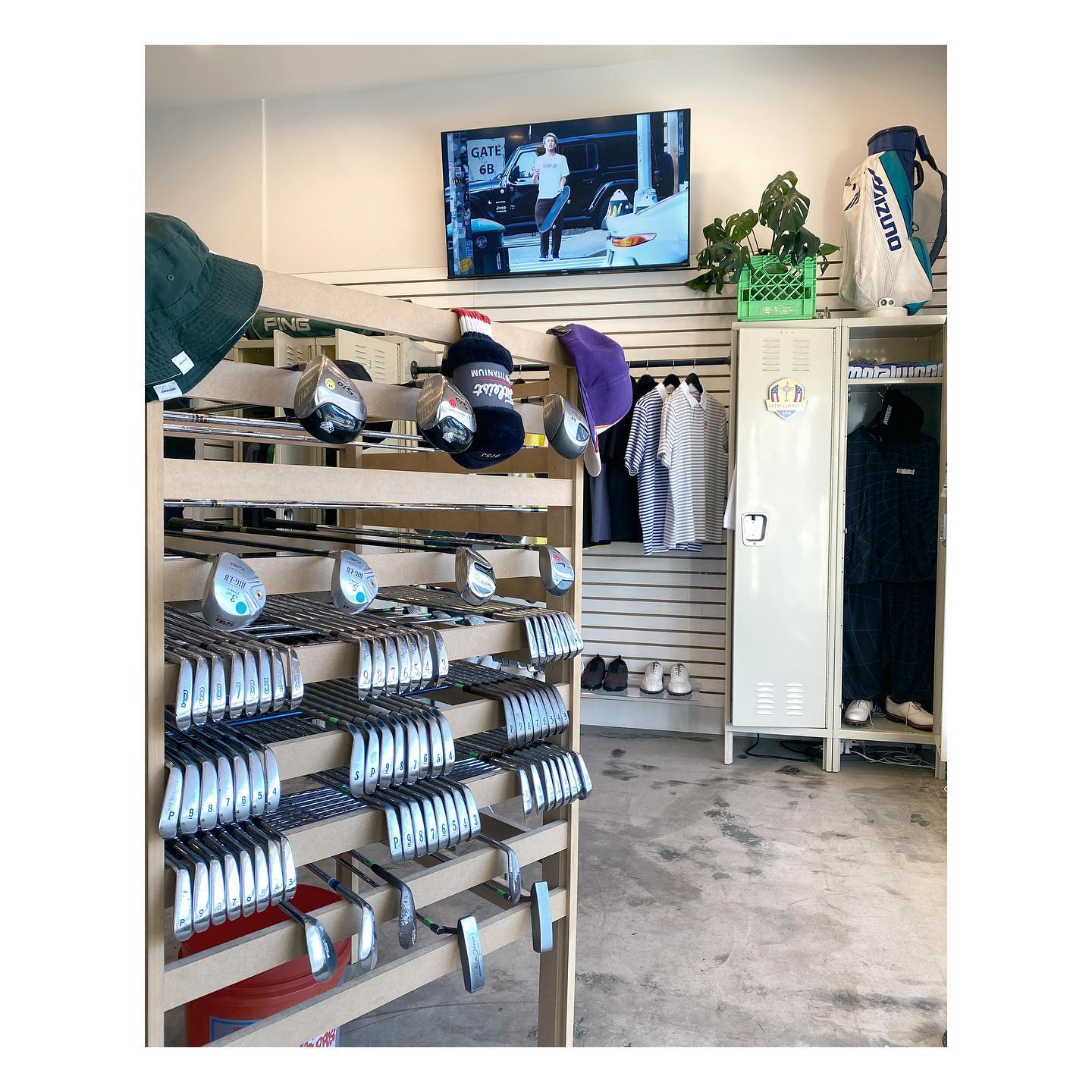 Do you have a favourite course or better yet, a favourite hole you love playing?

One of my all time favorite golf courses is Soule Park in Ojai, CA. It was recently renovated by renowned golf course architect, Gil Hans. Typically, I'd tell you that my favorite holes out there are 4 and 14 but I recently got a hole-in-one on the 3rd hole while filming a video with all of my friends. Best day ever.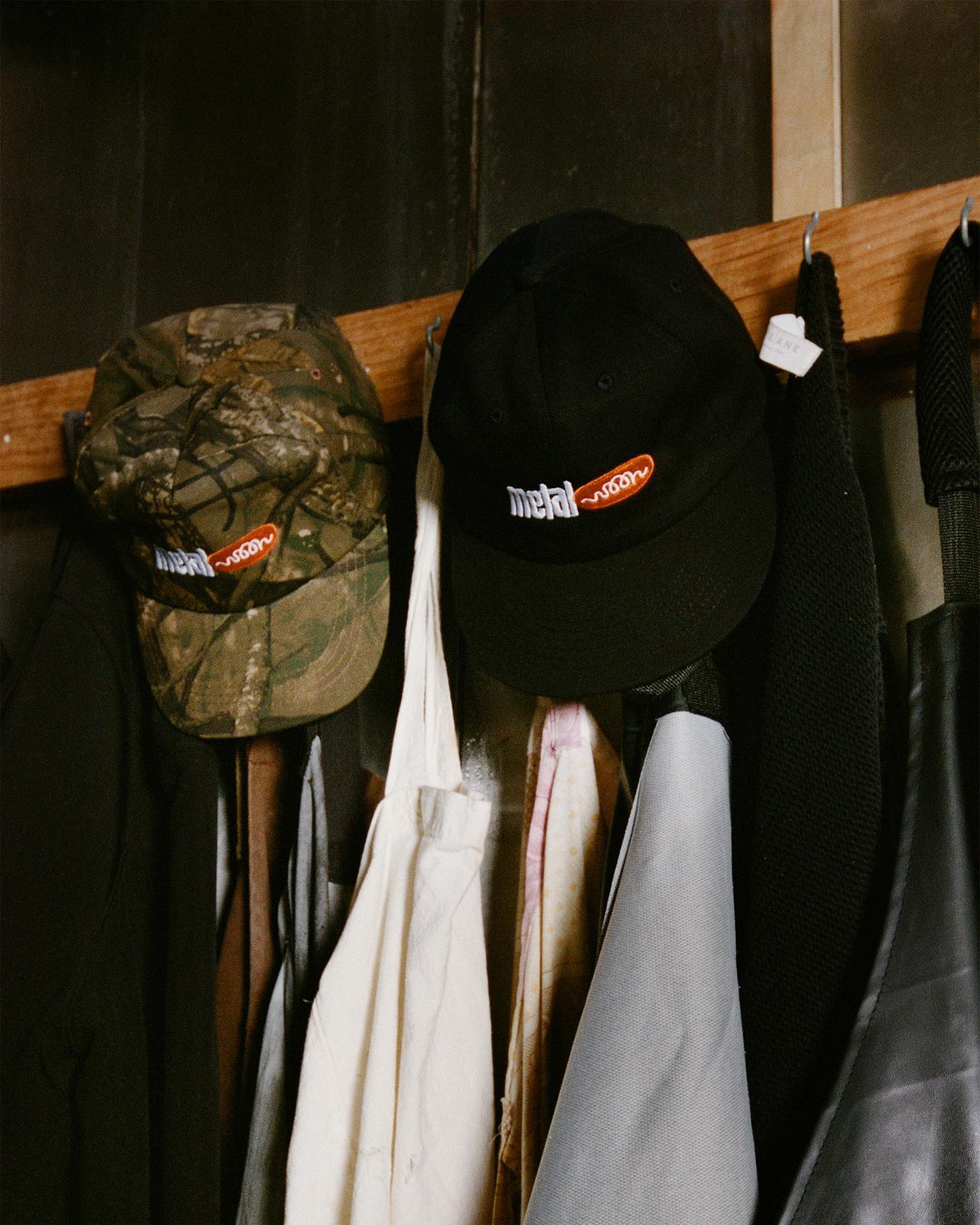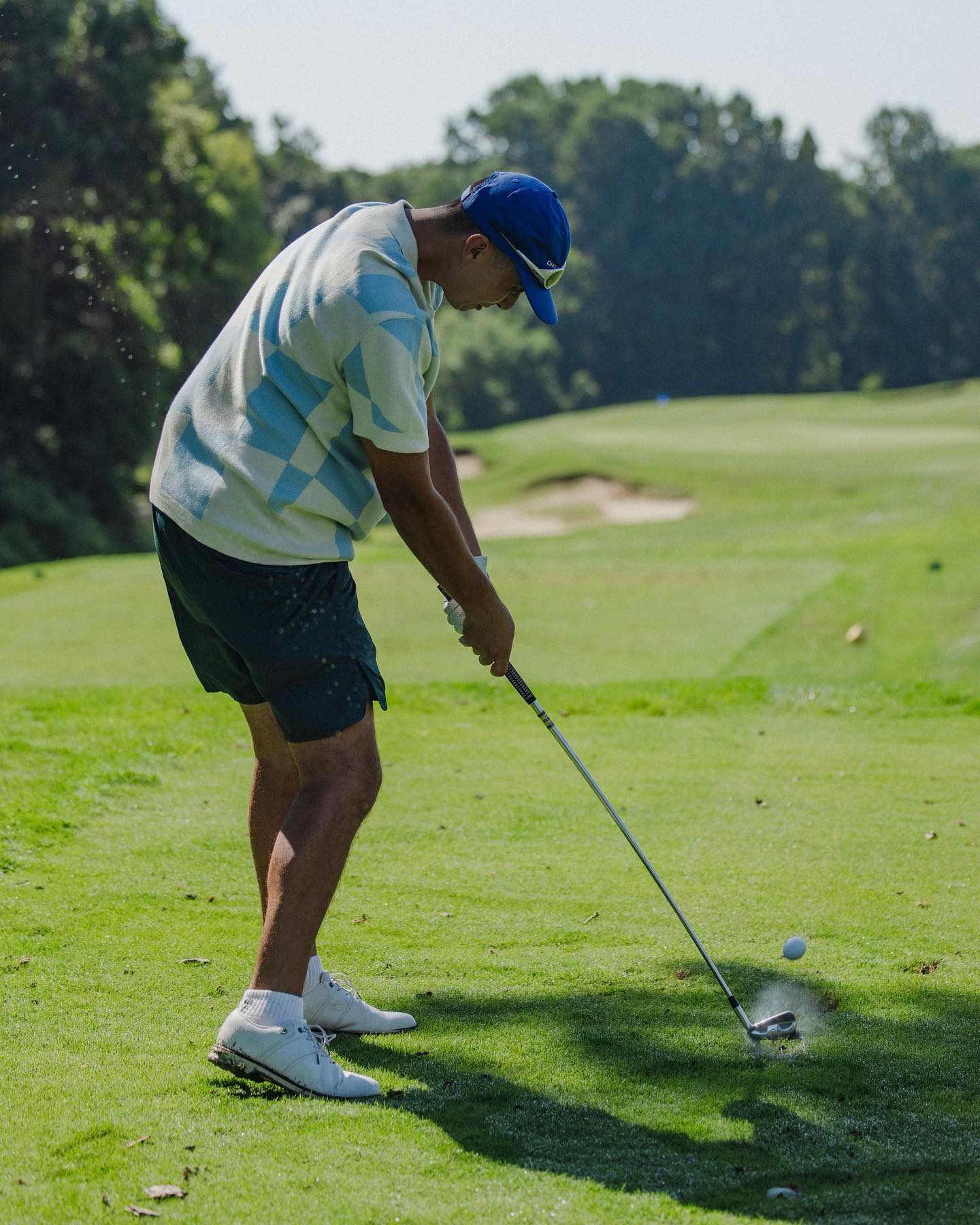 Talk us through Metalwood's connection with Skateboarding? (Zion Wright teaser shoot/Yuto)

Kinda came out of nowhere, lol. I golfed a decent amount with Malto and Koston before officially starting Metalwood. Our videographer, Daniel, also works with SLS and he's been the connective tissue for a lot of the skate homies. Idk—it seems like skate to golf pipeline is a pretty common one and Metalwood was just there for a lot of those dudes during that learning-the-game phase. Our crew is pretty funny (peep @woodleylakes on IG). That Yuto shit was wild, huh?!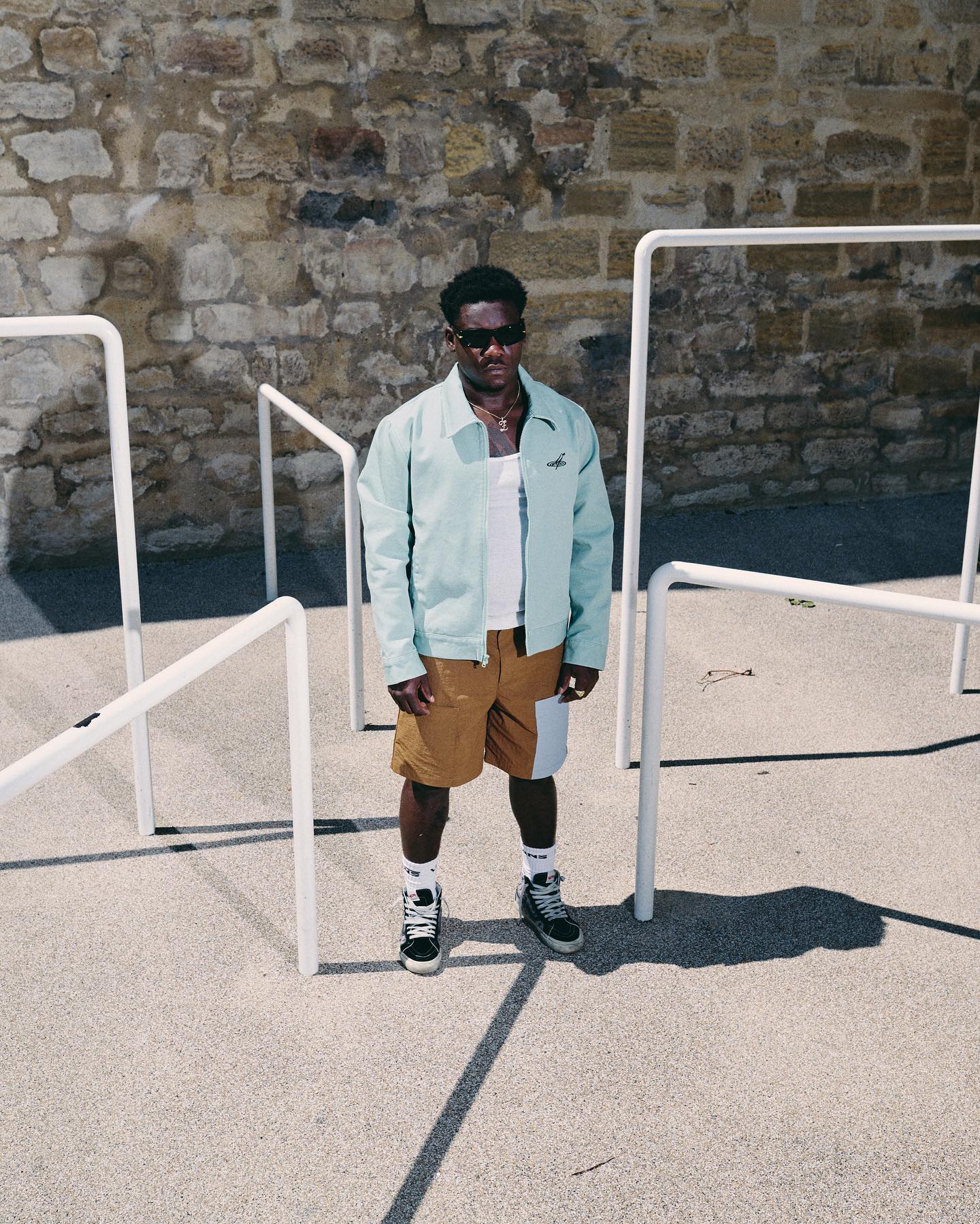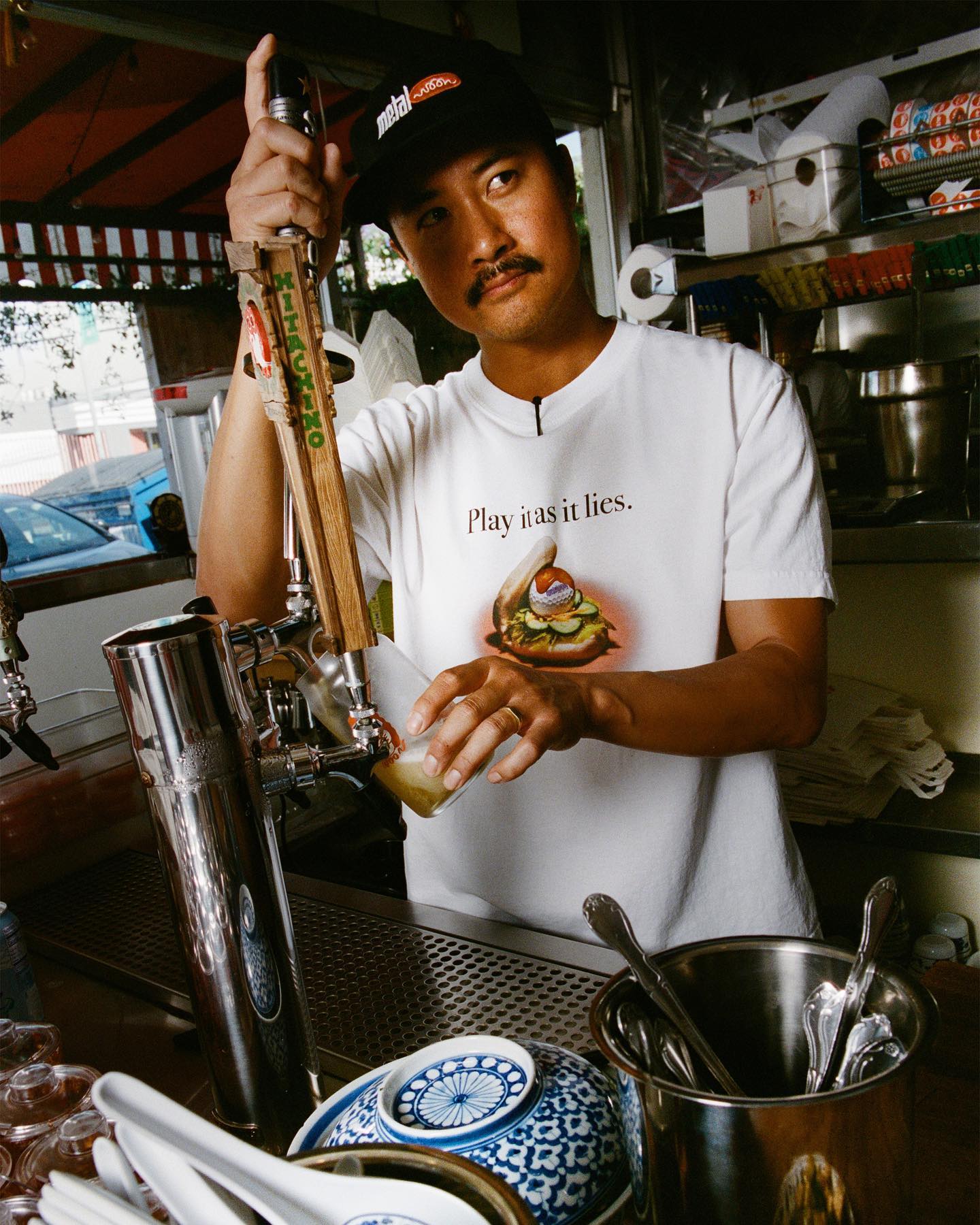 You've had some great collabs since launch from brands inside & outside of the golf world. What's coming up next in this space?

I think in another life, I would've been a shoe designer. I love shoes but there's really no shoe component to Metalwood at the moment (other than our partnership with FootJoy). You see where I'm going with this...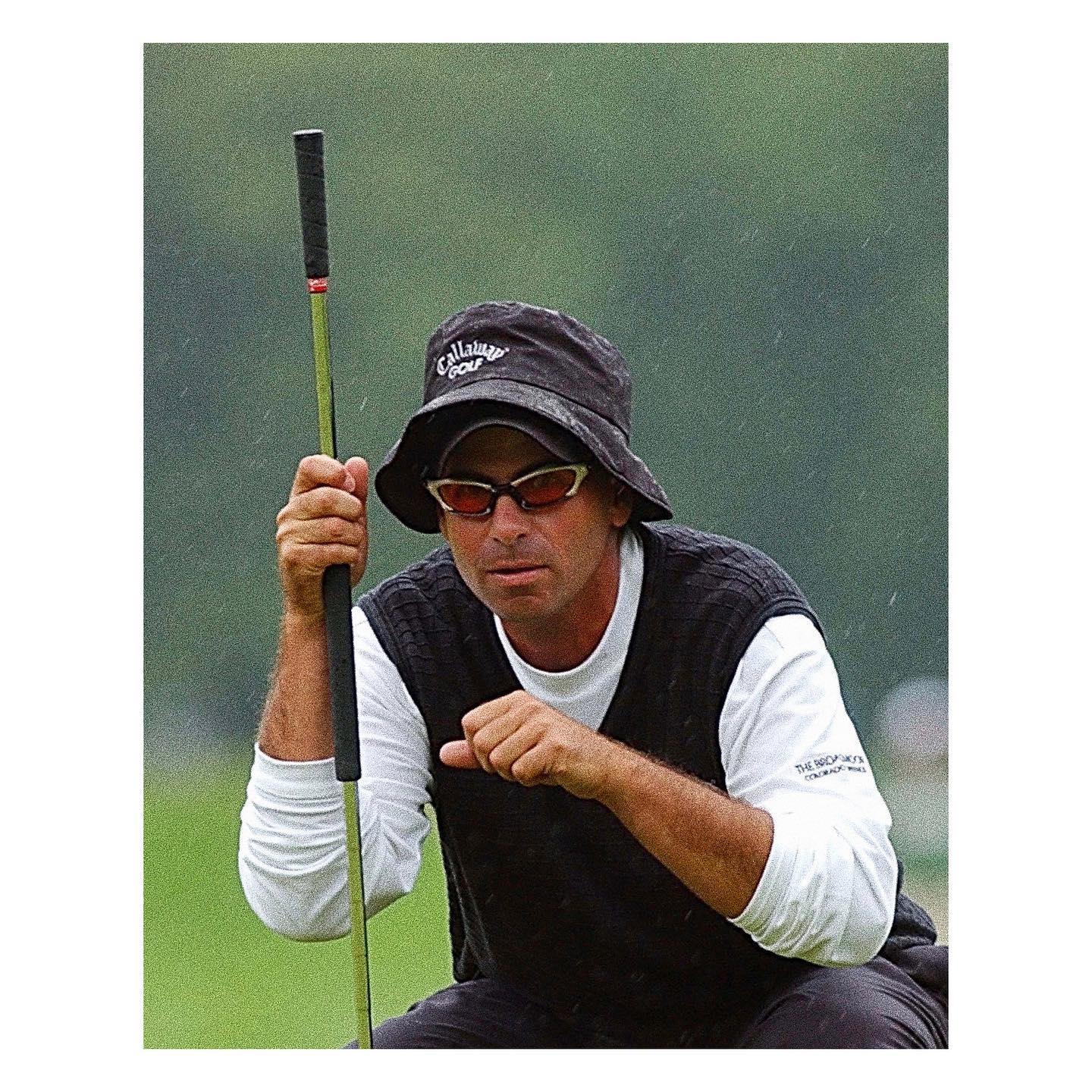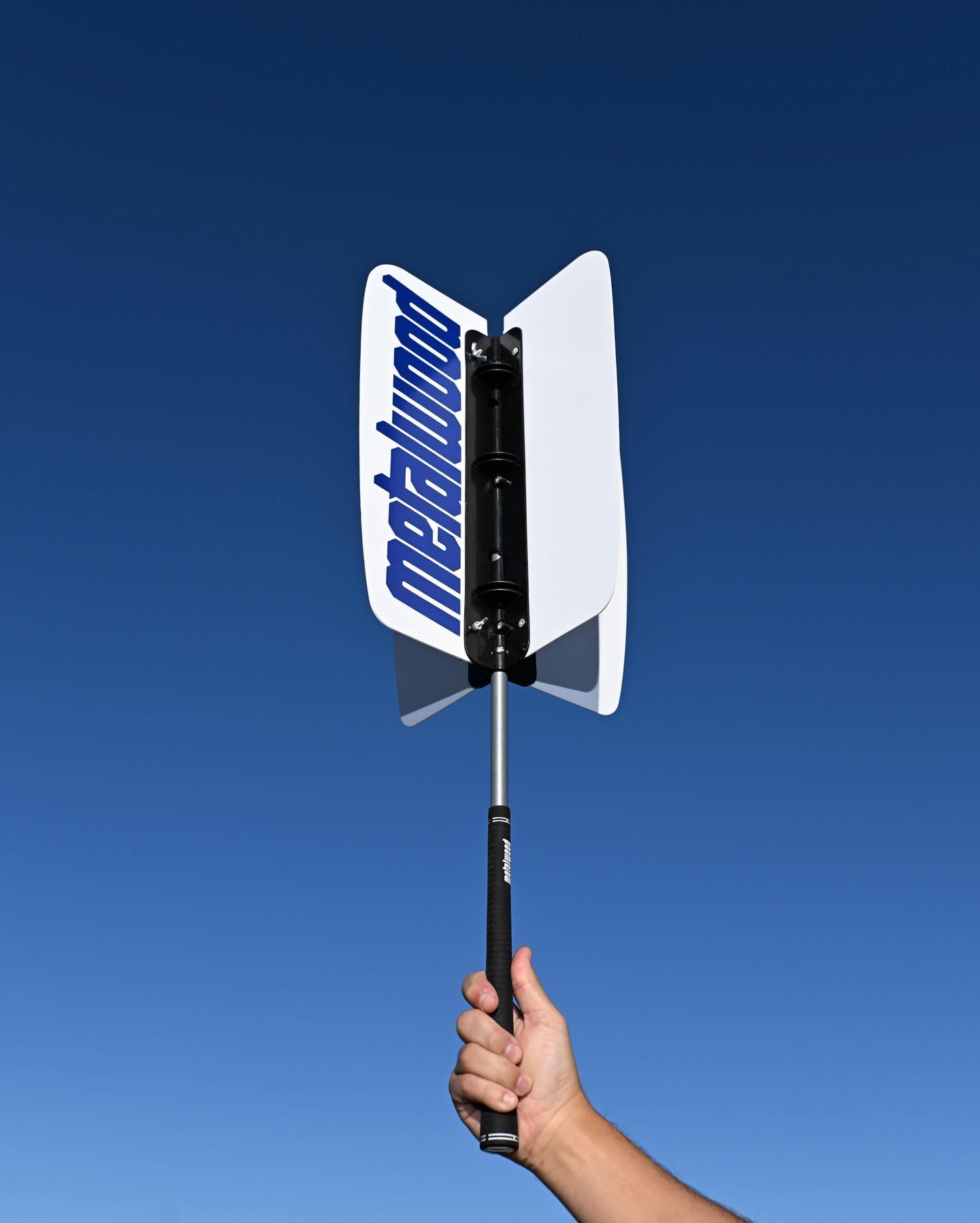 Golf has had a huge uptick in popularity over the past few years, where do you see/Where would you like to see the game progressing?

I'll stop with the skate and golf parallels after this, but… there were a ton of brands that came out of the shockwave following skateboarding's cultural takeover. Similarly, right now, we're seeing a crazy influx of golf brands just because people are recognizing it as a trend that they can hop on. Golf's just hot right now. I'm all for growing the game but I'm also aware of how it should be nurtured and protected from trespassers. If the wave ever dies down, I think you'll see the cream rising to the top. Hopefully, we'll be a part of that.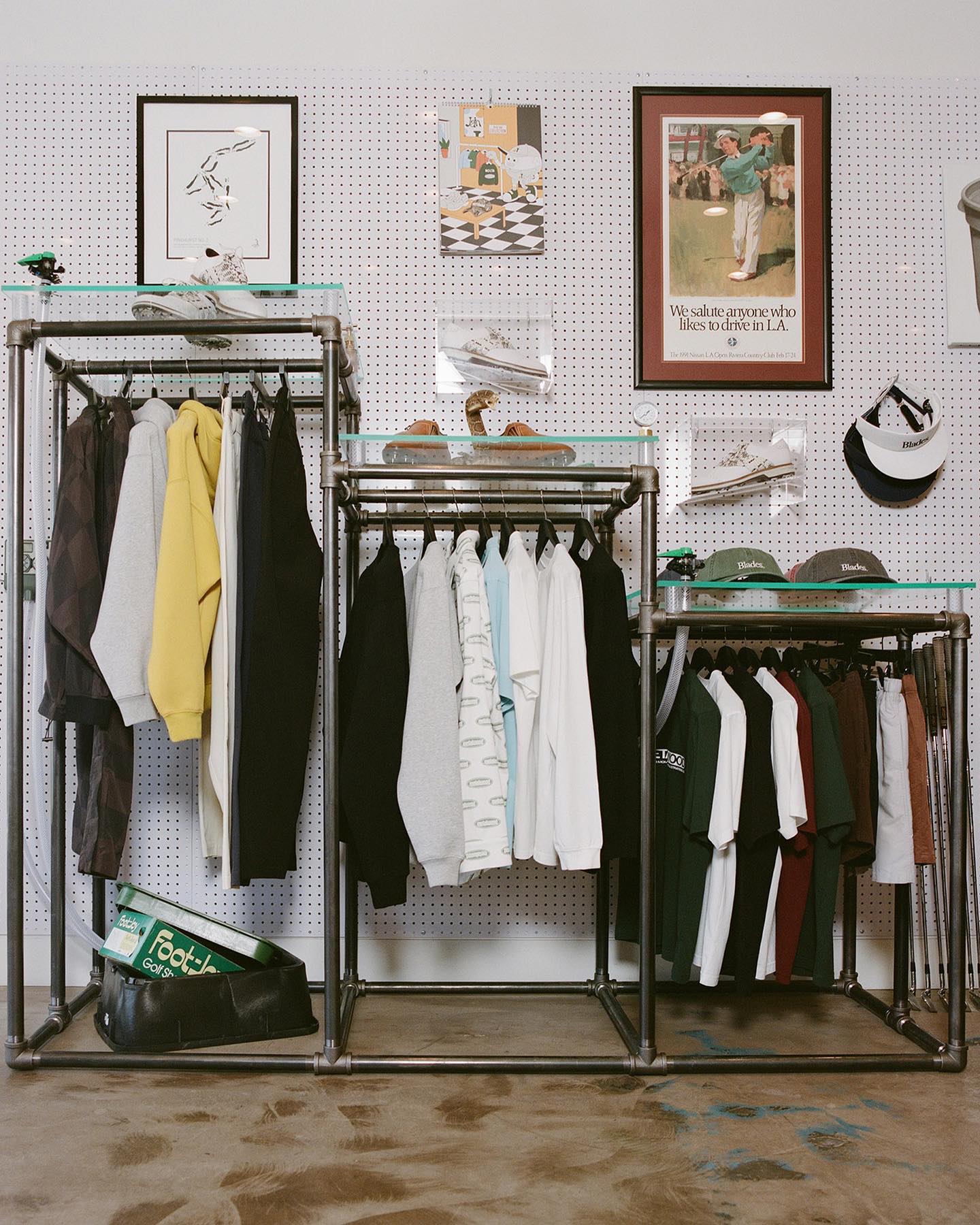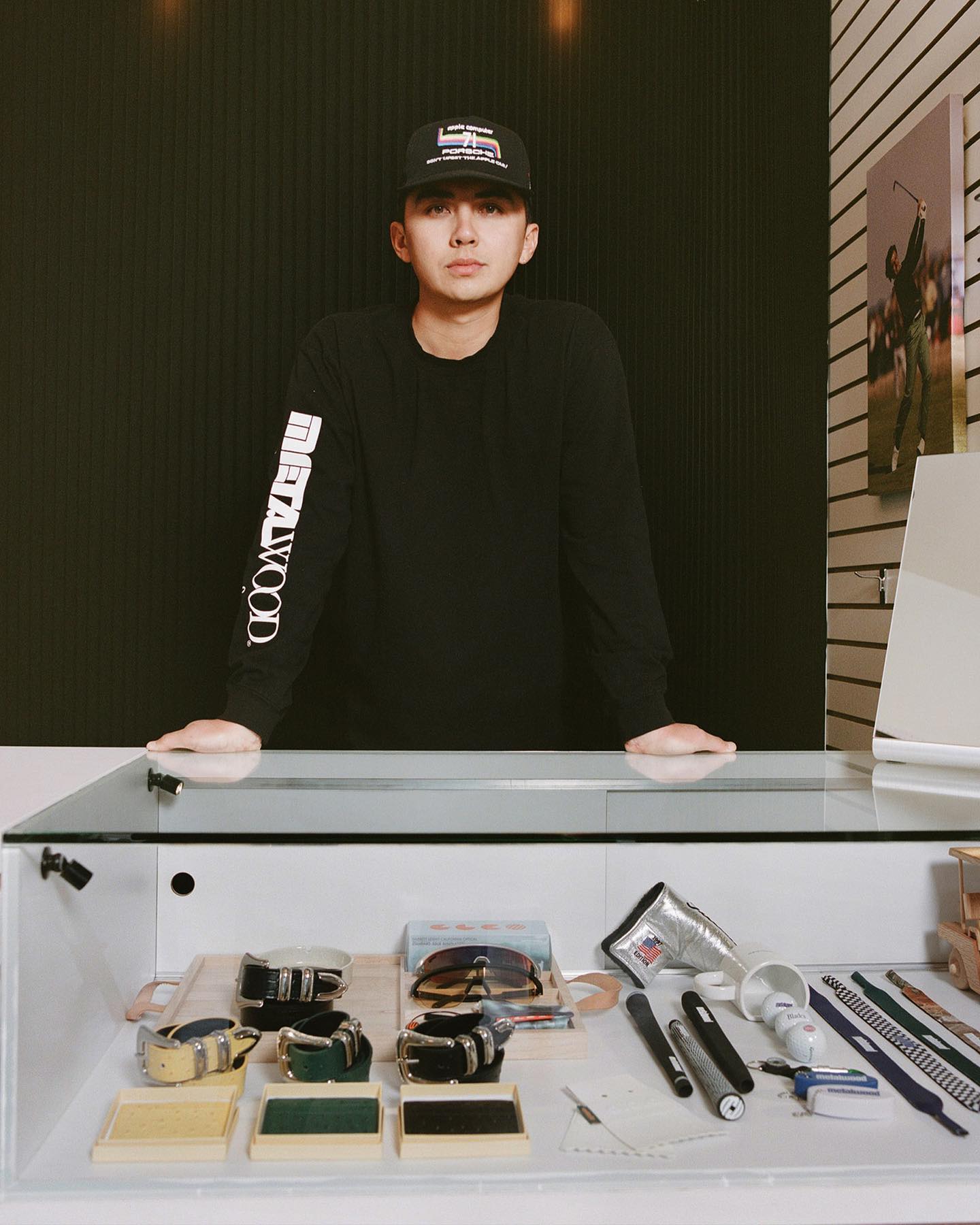 Images via Metalwood, Interview questions by Richard Brennan.

Thank you to Cole Young and Metalwood Studio