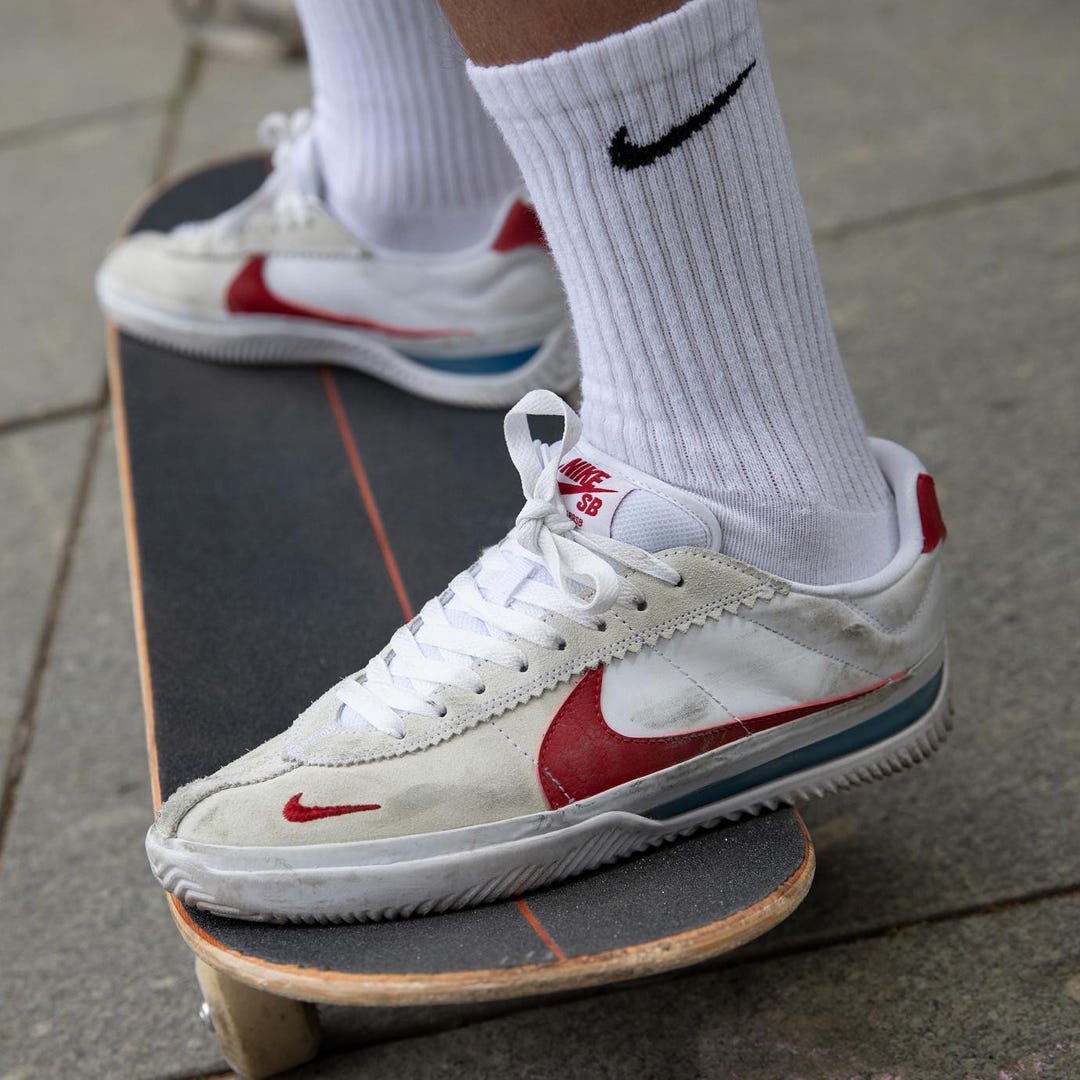 First introduced in 2002, Nike's SB line was designed entirely for skaters. Focusing on former Nike Basketball silhouettes reconstructed with added cushioning and appropriated for skating, The sub brand became a foundational voice for skateboarding and youth culture.
Daring colour combos and Collaborations with popular skate shops and well-known artists delivered extremely rare sneakers, putting Nike SB in the eyes of sneaker collectors around the world.
Recent collaborations with artists such as Travis Scott, Virgil Abloh and Sean Cliver has seen a new generation of fans for Nike SB as they continue to stay true to their roots but evolve with the times.